Fall Favorites
Fall is a favorite season of many with plenty of reasons to throw parties and celebrate with friends and family. From football games to costume parties, or just a gathering around a bonfire, there's always good times and great food to be had. But don't worry, we have your contribution covered with these festive recipes using pure Sue Bee Honey.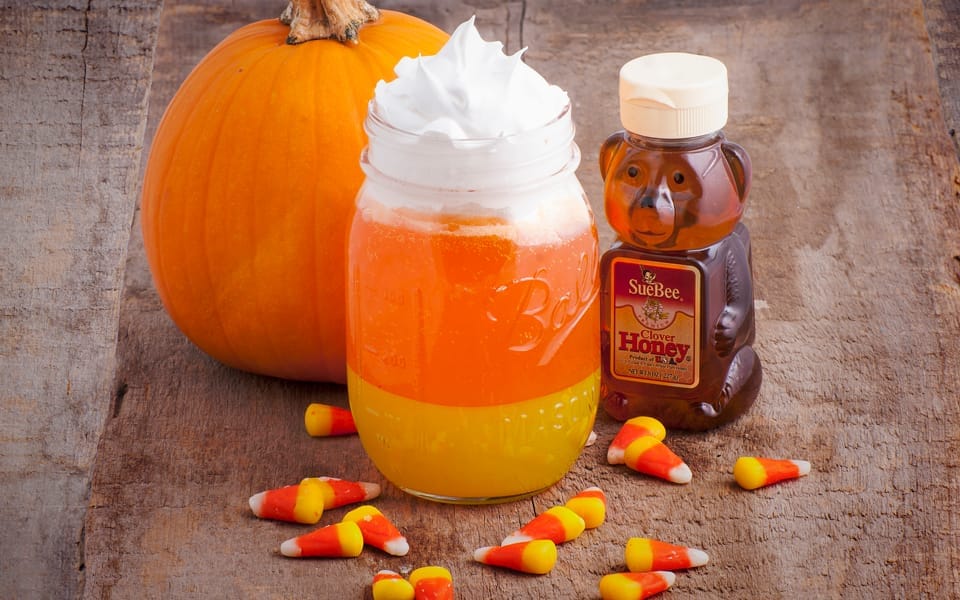 Look like a creative genius with this surprisingly simple Honey Candy Corn Drink. The Sue Bee Honey whipped cream topping can also be used for the perfect touch to your pumpkin pie!
The combination of sweet Sue Bee Honey with the salty goodness of pretzels, peanuts and popcorn, this Honey Monster Munch Mix will keep you coming back for more.
Our easy-to-make Halloween Yogurt Bark allows your kids to indulge in their Halloween candy but still have something nutritious to back it up!
And when you're ready to carve those pumpkins, save the seeds and make some Sue Bee salty sweet roasted pumpkin seeds, or if you like it spicy try our roasted Sriracha or roasted cinnamon pumpkin seeds. Perfect for snacking while you're watching the game.
If you make any of our Halloween treats, please snap a photo to share the sweetness and tag us on Facebook @SueBeeHoneyUSA or on Instagram @SueBeeUSA