Honey Candy Corn Drink
Fruity, fizzy and sweet, this layered Honey Candy Corn Drink is perfect for Halloween parties! With only a few ingredients, it's also super easy to make. Whether you whip it up in a pitcher or in individual glasses, it's sure to be a hit with your party guests!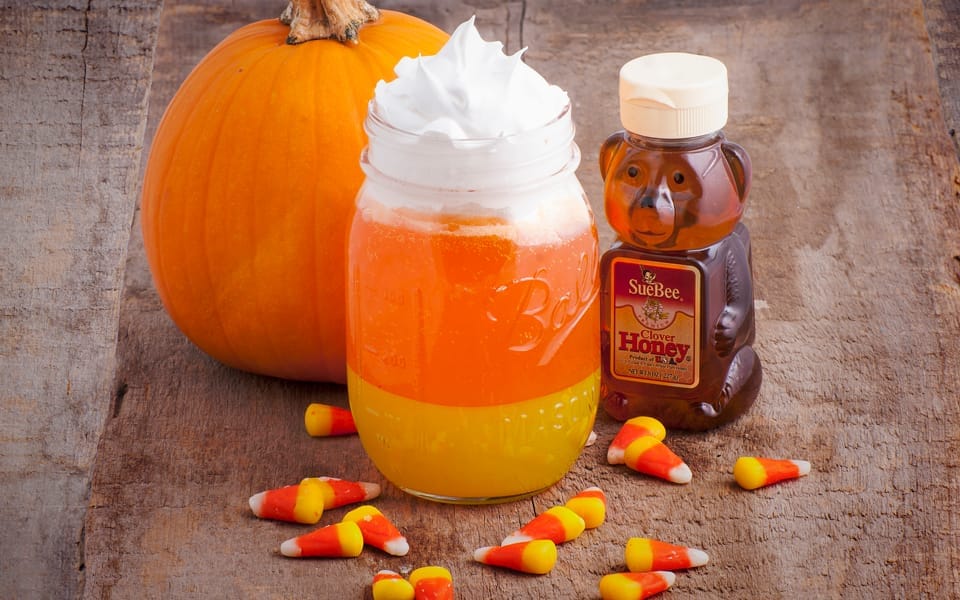 Ingredients
2 tablespoons Sue Bee® Honey
2 cups mango nectar
1 box of lemon-flavor gelatin
1 cup boiling water
3 1/2 cups cold orange soda
1 cup whipping cream
candy corn for topping
Directions
Boil water.
Add gelatin to boiling water; stir until dissolved.
Stir in mango nectar.
Pour mixture into a clear 2-quart pitcher.
Cover and put in fridge for 3 hours (it may take longer – you want it thick but not set).
Gently pour orange soda in. (Tip: Stick a wooden spoon over the top of the gelatin mix and pour the orange soda with your cup touching the spoon, so the soda runs down the spoon onto the gelatin. Pour slowly.)
Combine whipping cream and honey; mix with a beater for a few minutes until peaks form in whipped cream.
Using a spoon, gently dollop whipped mix over the soda (it won't sink).
Stir before drinking.