Team Sweet Takes on the Heat!
The mobile beehive was on the move yet again last weekend! We didn't let the heat keep us from buzzing around to share sweet moments with our friends in Phoenix.
With it being the peak of summer, it's not uncommon for Arizona to see triple-digit temperatures! We knew there had to be a way that we could #sharesweetness that would bring a little relief… So our worker bees set out on a flight path to help people stay cool and hydrated.
Our first stop was at the Phoenix Rescue Mission. The Mission was founded in 1952 and has been helping countless persons in need ever since. It was important to us to do our part to contribute when we heard that they were in a "code red" due to the sweltering temps. The people of Phoenix donated thousands of bottles of water, and the Sioux Honey Association Co-Op was happy to have played a small part in that.
Our worker bees didn't stop there – more people needed our help! So they hit the trails to share some sweet heat relief with the honeys brave enough to take on the desert.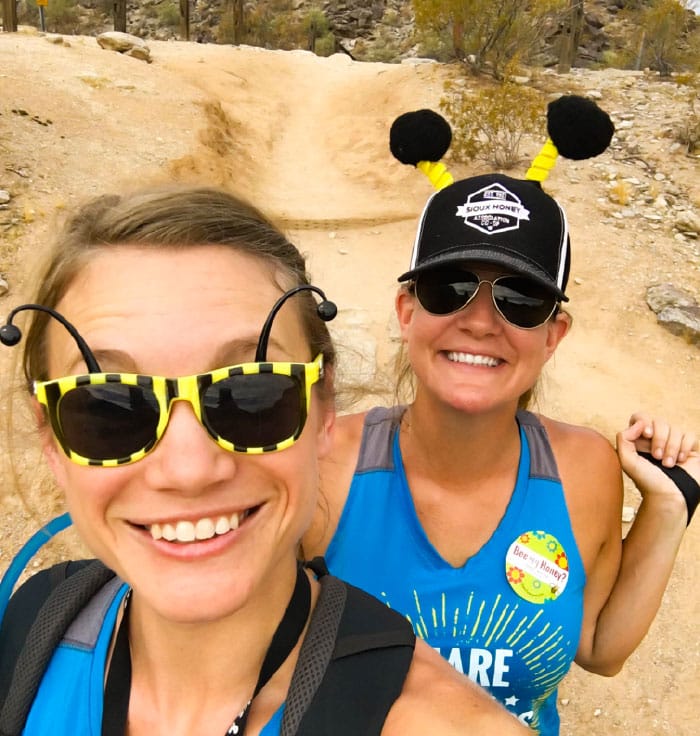 Because a spoonful of honey makes a great energy booster, what better way to fuel up on a hike than with our Sue Bee® honey packets? (#ShareSweetness team approved!)
Honey isn't only good for helping replenish your body's energy – it's great for helping soothe sunburns, too! So our team then buzzed over to the Anthem Community Center.
The lifeguards on duty work very hard to keep our kiddos (and adults) safe while they try to cool down in the pool. We hope our sweet treats gave them a boost!
We're headed to the beach next, so you can "bee" sure we've done our research on how honey can help make our summer better. Check out this post for more sweet tips!