Share Sweetness Tour Finishes Golden State Stretch Just in Time for Solar Eclipse in Oregon
We kicked off our Northern California leg of the tour with the California Beer Festival in Santa Cruz, and made sure to bring enough party favors for everyone (pro tip – honey is a great addition to beer!)
Our Honey Mustard Pretzel Dip was a huge hit, but the highlight of this stop was without a doubt the photo booth.
We kept the party rolling the next day up in San Francisco at the Stern Grove Festival with a live performance from War. Don't let the band's name mislead you, though, because this stop was all about love.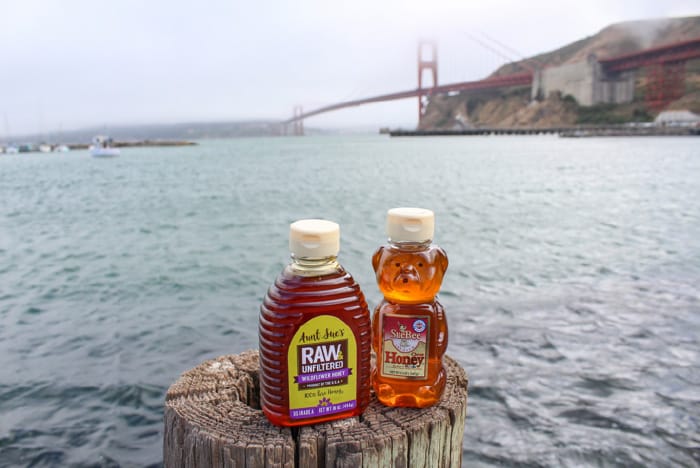 In 1967, more than 100,000 people converged in Haight-Ashbury to commence a Summer of Love. What better place for us to celebrate the halfway point of our summer of sweetness than right in the heart of where it all took place?
It was hard not to feel the love while being surrounded by such natural beauty and grooving along to live music from the outdoor amphitheater.
After our weekend of fun, we had one more stop to make before leaving the Golden State. There have been many disasters that have affected the residents in California, most notably the large amount of wildfires that have sprung up this year. The American Red Cross Gold Country Region does so much to provide relief for victims of these disasters, and we wanted to help them do that.
Our sample-sized honey packets were the perfect way to help blood donors replenish after making their life-saving donation, and we hope our Sioux Honey teddy bears provided some sweet relief for children and families affected. Our Share a Little Sweetness reusable bags and a honey gift box were also donated for the Red Cross Classic, an annual golf tournament from which all proceeds help support local emergency services.
The sun set on our time in California, but we left with full hearts and a full mobile hive, ready to take on the Pacific Northwest.
We took the scenic route up the coast, and landed in Hood River, Oregon for the Columbia Gorge Paddle Challenge, a weekend-long stand-up-paddle-boarding event. The gorge is known for its downwind run, so many people come to Hood River to compete.
Our honey seemed to be just the snack these athletes needed, and it was a beautiful day on the Columbia River!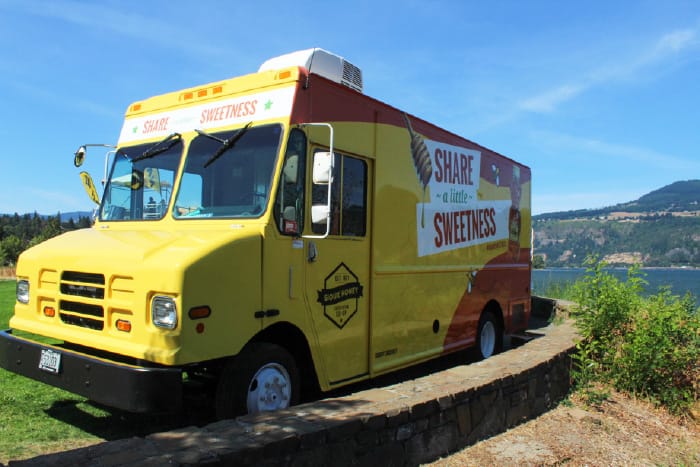 We arrived in Portland just in time to secure a spot to watch the Great American Solar Eclipse. We packed some snacks and made our way to Powell Butte Nature Park.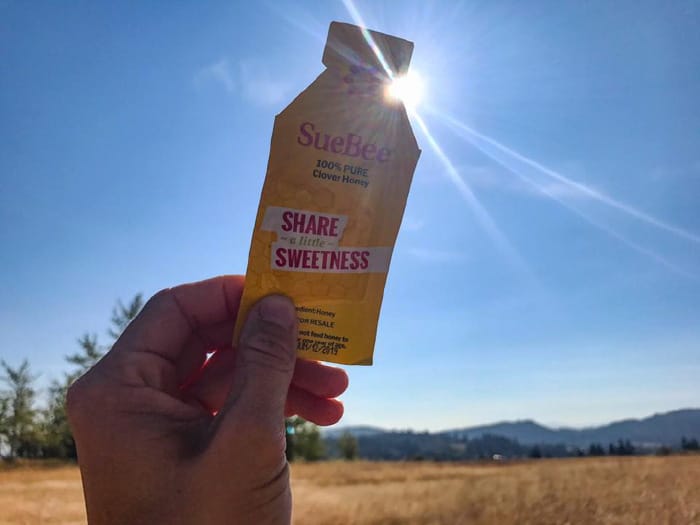 We made sure all of our crew members were protected as we watched the moon pass in front of the sun, covering it by 99%.
We've got plenty more sweetness to share before summer's end. Follow us as we take our journey North to Washington. Next up: Evergreen State Fair in Seattle.