Honey PB Cheerio Bars
It doesn't get much better, or easier, than our Honey PB Cheerio Bars! With only three simple ingredients and no baking required, it's hard to resist these tasty little bars … especially when they make for the perfect on-the-go breakfast option or a delightful afternoon snack!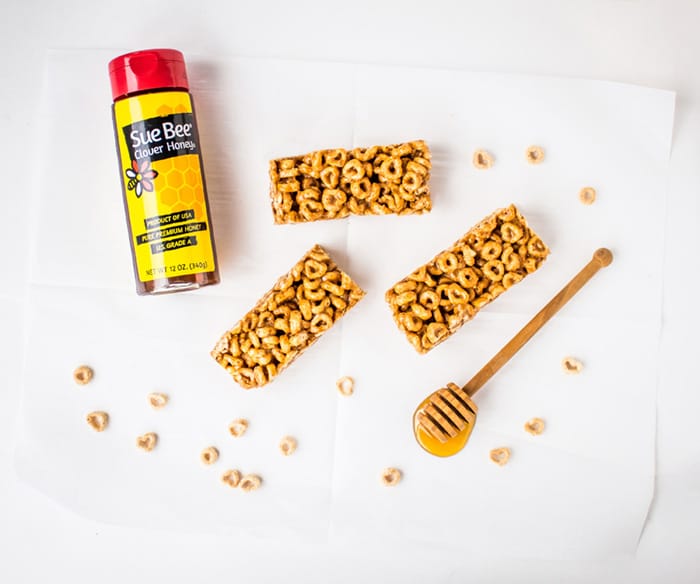 Ingredients
1/2 cup Sue Bee® Honey
3/4 cup peanut butter
3 cups Cheerios
Directions
Line 8×8′ pan with aluminum foil and set aside.
Cook honey and peanut butter over medium heat, stirring constantly, until completely melted and blended.
Remove from heat and stir in cereal; mix until evenly coated.
Place mixture in prepared pan and press in place.
Refrigerate for 1 hour before cutting into bars.
Cut into preferred size and enjoy!