St. Patrick's Day Feast
7 Irish-flavored foods to celebrate the holiday – and lucky for us, they all include honey
You might think that a leprechaun's favorite food is a lucky cereal. Not so. That's just make-believe kiddie fodder for TV. In real life, ask any leprechaun and they will tell you: Their favorite food is honey. And not just any honey. Four out of five leprechauns prefer SUE BEE® honey over regular honeys.
That pot of gold at the end of the rainbow? It's a pot of gold, all right – one filled with sweet, golden honey.
But you don't have to chase rainbows this St. Patrick's Day to celebrate with SUE BEE® honey or AUNT SUE'S® Raw & Unfiltered Honey. Our Sioux Honey Association Co-op leprechauns, er, beekeepers, have collected all the honey you'll need to make your St. Paddy's Day feast a lucky one. Below, you'll find seven lucky recipes for Irish staples – of course, our versions all include honey. Happy St. Patrick's Day – and don't forget to wear green.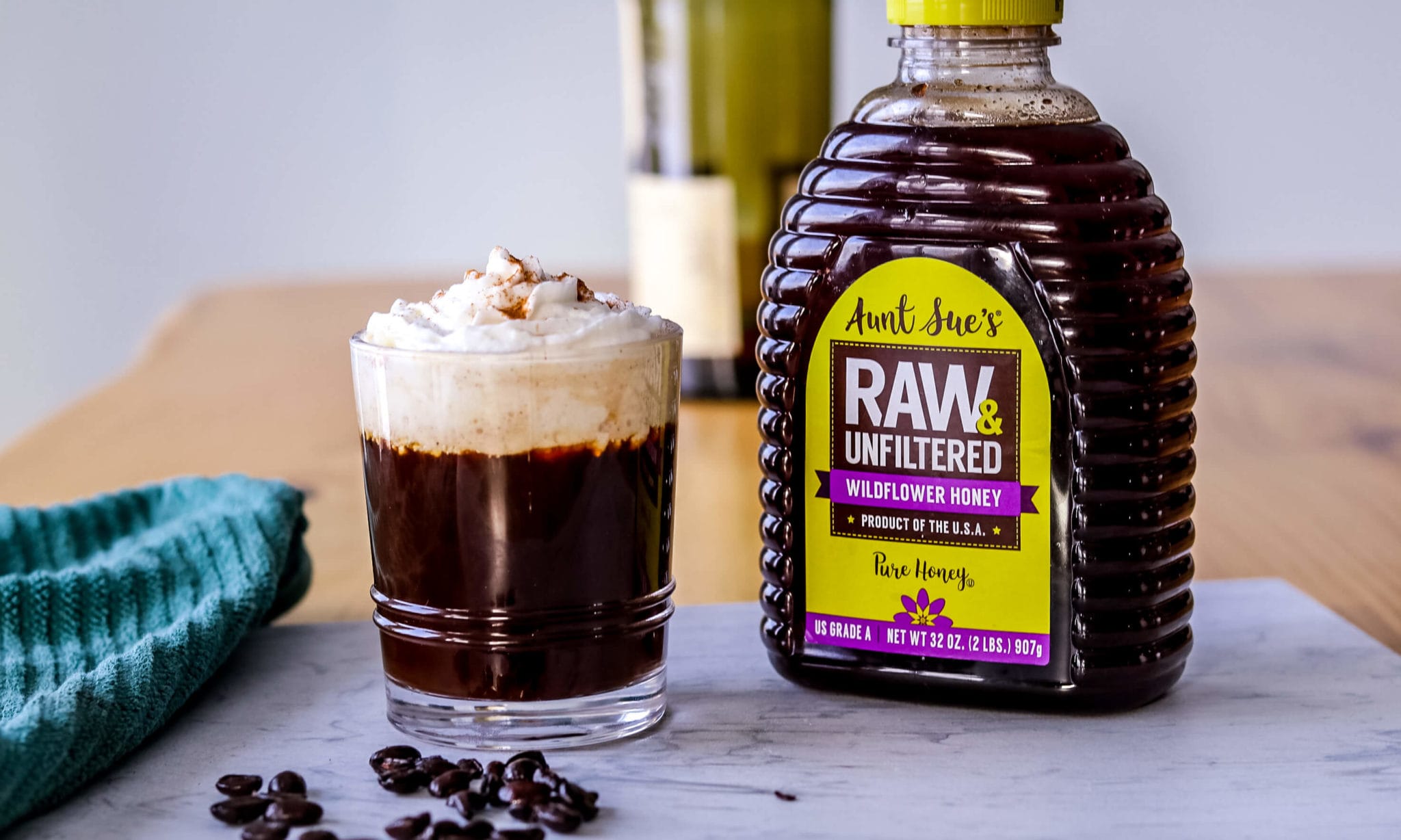 Get ready for the festivities first thing in the morning by adding a twist to your usual cup of coffee. Our Honey Irish Coffee is a classic whiskey cocktail, and one cup will have you ready for a full day of celebrating. Get the recipe.
This quick-and-easy bread will bring the taste of the Irish to your kitchen. And the best part? It's incredibly easy to make, and you don't even have to wait for it to rise before baking. Get the recipe.
Irish or not, would it be a real St. Patrick's Day celebration without corned beef? Feast on this traditional recipe that features a unique, delicious honey glaze. Get the recipe.
If corned beef isn't your thing, we have the perfect alternative for you. Add this hearty and flavorful Irish Pot Roast to the dinner menu, and you won't be disappointed. Get the recipe.
Complement your Honey-Glazed Corned Beef with this Sweet and Sour Cabbage recipe. Sandwich the two between sweet rolls and a little mustard, and feast on some delicious sliders for lunch or dinner. Get the recipe.
Oreo crust brimming with mint-flavored filling and sweet honey makes for one mouthwatering pie and another superb St. Patty's dessert option. Just make sure you hop up and grab seconds before it's gone! Get the recipe.
Forget the nightcap and embrace the dessert. This decadent cheesecake is full of sweet honey and Irish cream liqueur and is best served drizzled with chocolate sauce to take your taste buds the extra mile. Get the recipe.