Sue Bee® Honey Irish Pot Roast
Add this hearty and flavorful Irish Pot Roast to the dinner menu, and you won't be disappointed.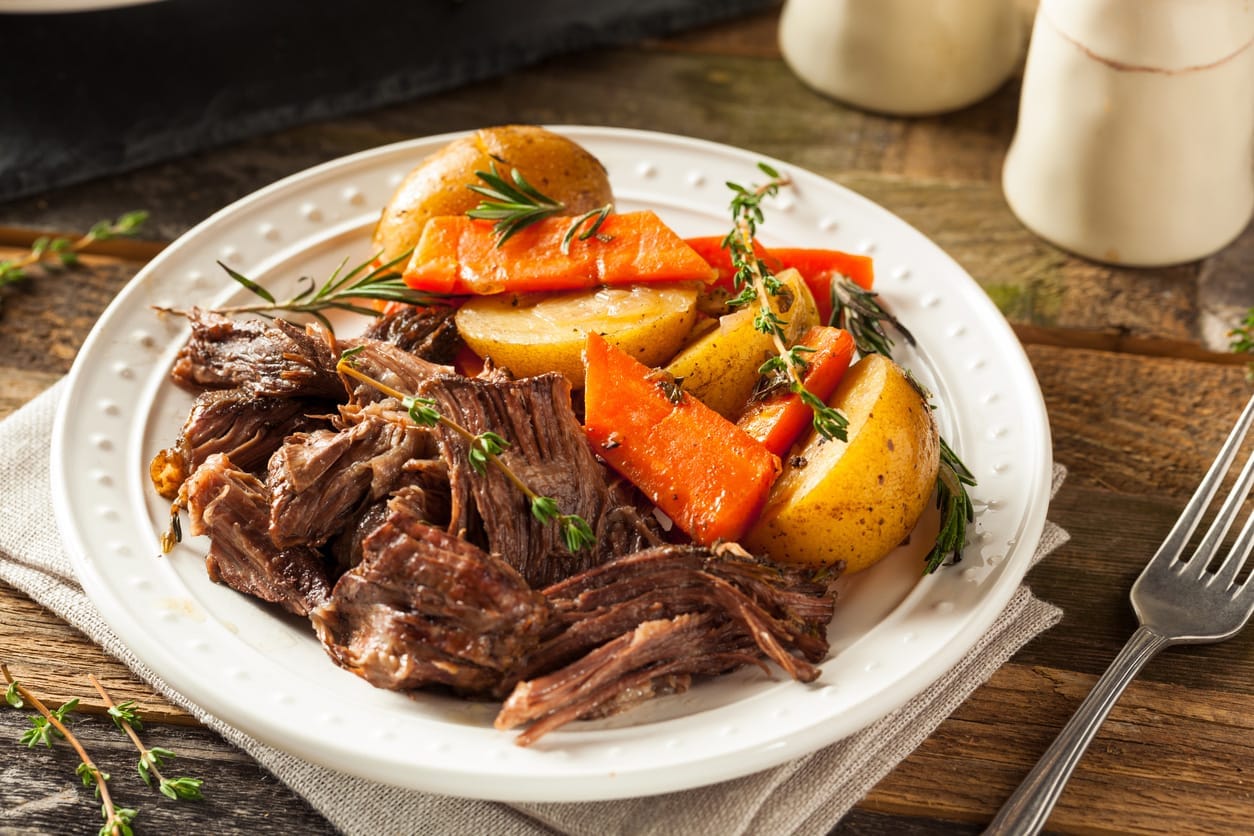 Ingredients
1/2 cup Sue Bee® Honey
2 cups leeks, chopped
2 cups parsnips, chopped
2 cups potatoes, chopped
2 cups carrots, chopped
2 tsp dried thyme
4 cloves garlic, minced
1 cup apple cider
14-oz can Beef broth
4- to 5-lb beef pot roast: rump, top round or 7-blade
2 tbsp oil
1 tsp each, salt and pepper
1/2 cup flour
1/2 cup cold water
Directions
Preheat oven to 375 degrees F.
In medium bowl, combine flour, salt and pepper.
Dredge roast in flour mixture, coating all sides.
Reserve remaining flour mixture.
In large Dutch oven, heat oil over medium-high heat.
Add the roast and sear top, bottom and sides until well browned, about 4 to 5 minutes each.
Add Sue Bee® honey, broth, cider garlic and thyme.
Cover and roast in oven for 1 1/2 hours.
Add vegetables, cover and cook 1 hour more, or until meat is fork-tender.
Remove meat and vegetables to a platter and keep warm.
To prepare gravy, add cold water to reserved flour mixture.
Whisk water-flour mixture into juices in Dutch oven pan, then place pan over medium-high heat and bring mixture to a boil.
Continue to stir and cook until thickened.
Spoon over meat and vegetables.
Slow Cooker Directions
Brown meat as directed above.
Place vegetables in bottom of slow cooker and meat on top, cutting as needed to fit.
Add remaining ingredients, except water.
Cover and cook on low setting for 8 to 10 hours.
Prepare gravy as above.