Sassy Sweet & Spicy Chili
Our recipe for Sassy Sweet & Spicy Chili is simple but packed with a whole lot of flavor! And it's so tasty, it's guaranteed to please everyone at the dinner table.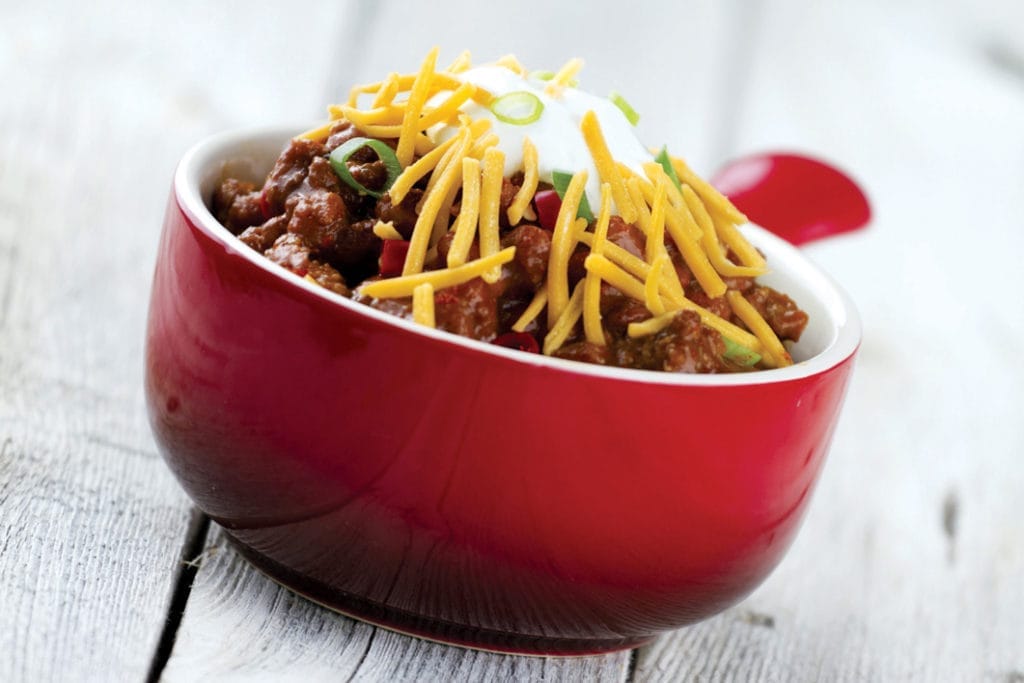 Ingredients
1/2 cup Sue Bee® Honey
2 pounds ground beef
1 cup onion, chopped
1/2 cup green pepper, chopped
1 garlic clove, chopped
1 14.5-ounce can petite diced tomatoes
1 small jalapeno pepper, chopped
2 15-ounce cans chili beans
2 teaspoons chili powder
1 teaspoon thyme, chopped
1 teaspoon cumin
1/4 teaspoon cinnamon
Directions
Crumble ground beef in a large stock or soup pot.
Brown ground beef; add onion, green pepper and garlic clove.
Cook the ingredients until the onion is almost translucent. Drain grease.
Add tomatoes, jalapeno pepper, chili beans, chili powder, thyme, cumin and cinnamon.
Stir all ingredients together well. Cover the pot and let simmer for 30 minutes.
After simmering, stir in the Sue Bee® Honey and serve.