Santa's Honey Snack Mix
This fun holiday treat is not only perfect for Santa but it makes for a great gift to give out to your friends and family! Delicious and easy to make, Santa's Honey Snack Mix is going to be everyone's new favorite holiday goodie.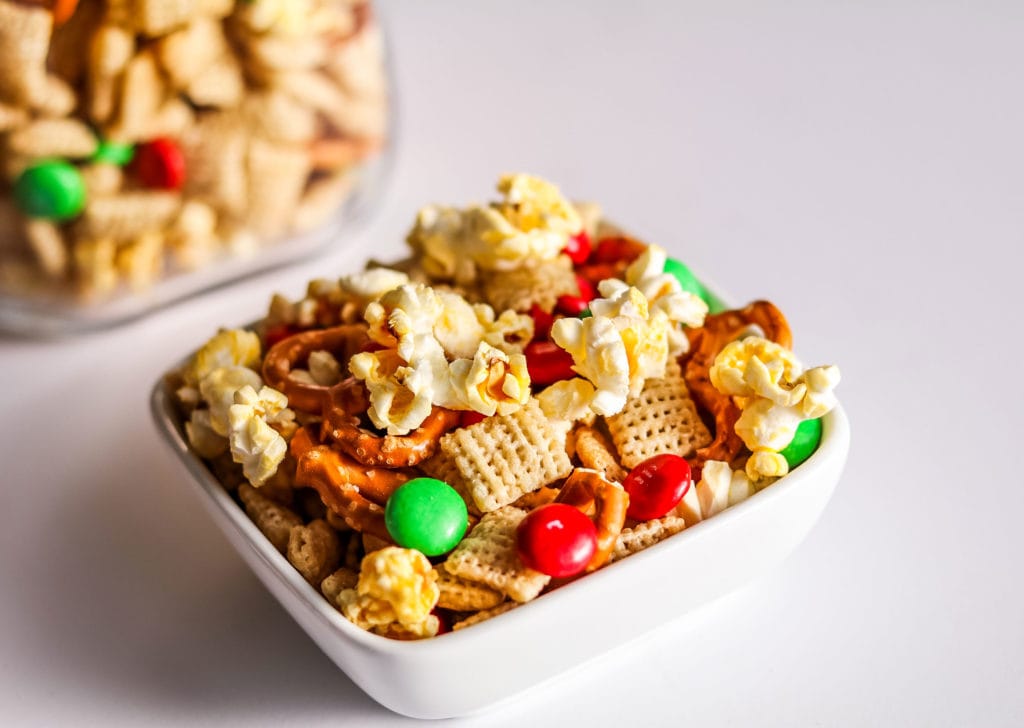 Ingredients
1/2 cup SUE BEE® honey
1/2 cup butter
5 cups Rice Chex (or Corn Chex)
3 cups small pretzels
2 cups small kernel popcorn
3 cups Christmas M&M's
Directions
Heat oven to 300 F.
In a large bowl, combine cereal, pretzels, and popcorn
In microwave, melt butter and combine with honey.
Pour honey mixture over cereal mixture; stir well until coated.
Spread onto a foil covered cookie sheet (or in a jelly roll pan) and bake for 10 minutes.
Stir after 10 minutes is up and continue baking for 15 minutes or until cereal is glazed and honey mixture is absorbed.
Immediately place snack on waxed paper and sprinkle the M&M's all over the snack mix; let cool.
Store in tightly covered container.