Pear and Prosciutto Naan Pizza
Take your next pizza party up a notch with Pear and Prosciutto Naan Pizza, delicately drizzled with olive oil and topped with chopped prosciutto, goat cheese and fresh fruits.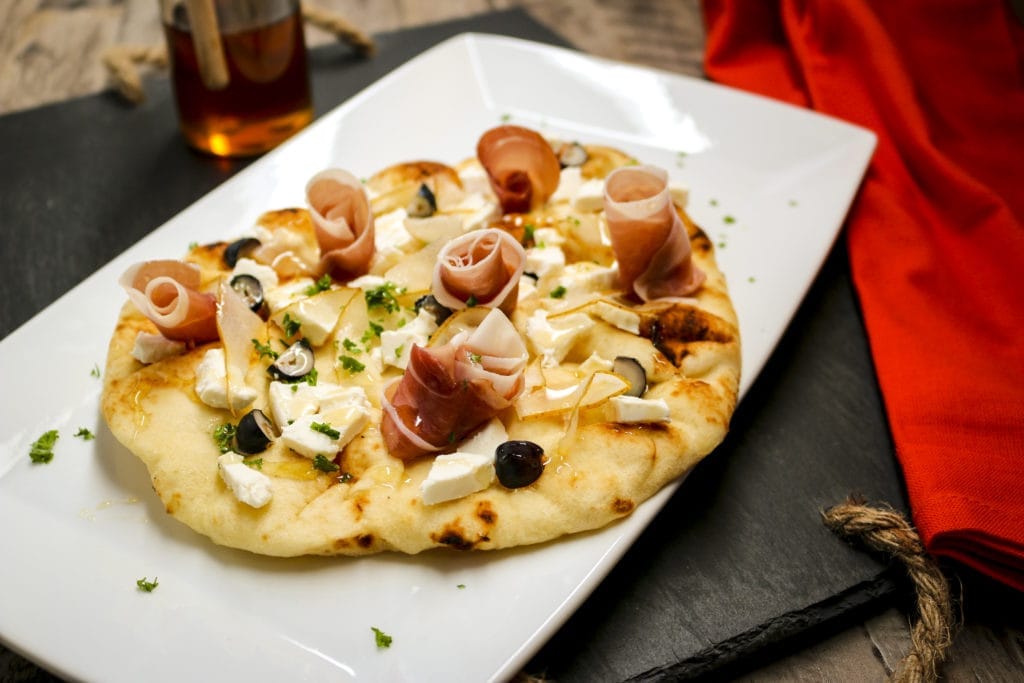 Ingredients
1 package store-bought naan bread
1 tsp olive oil
1 pear, sliced thin
1 package prosciutto
1 package goat cheese, crumbled
1/8 cup quartered blueberries
1 tbsp Aunt Sue's® Raw & Unfiltered Honey
Finely chopped parsley
Directions
Preheat the oven to 350 degrees.
Drizzle one teaspoon of olive oil over each piece of bread and top each with pear slices, prosciutto, goat cheese, and blueberries.
Bake 8-12 minutes, or until top starts to brown and prosciutto is crispy & cheese has melted.
Remove pizzas from oven and top each with chopped parsley and a drizzle of honey.
Serve immediately.