Greek Salad Quinoa Bowl
Full of fresh greens and tangy Feta cheese, this Greek Salad Quinoa Bowl is the ultimate lunch or dinner.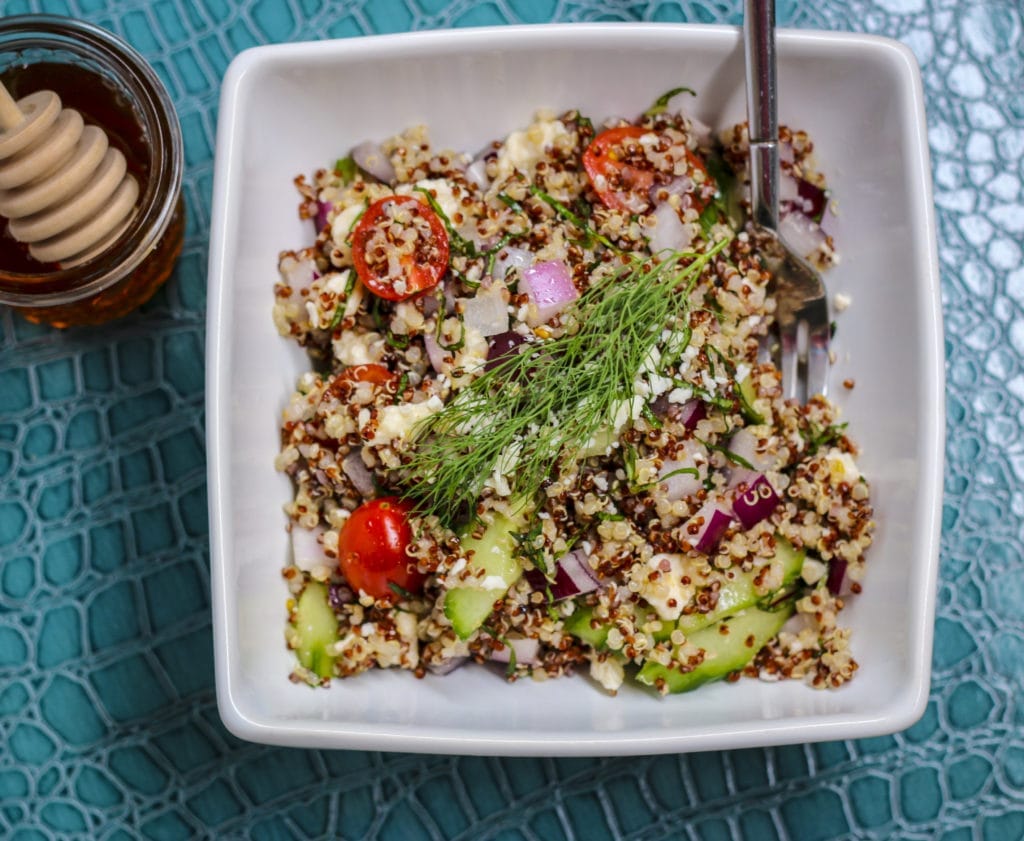 Ingredients
1 cup quinoa
½ red onion, chopped
¾ cup cherry or grape tomatoes, halved
5 leaves basil, thinly cut
½ cucumber, roughly chopped
1/3 cup feta cheese
fresh chopped or dried dill to taste
For the Honey Dressing:
¼ cup olive oil
¼ cup Aunt Sue's® Raw & Unfiltered Honey
1 tsp sea salt
Directions
Prepare quinoa according to packaging instructions.
Once finished cooking, combine quinoa, red onion, cherry tomatoes, basil, cucumber and feta in a bowl and stir to combine.
In a separate bowl, whisk together honey and olive oil.
Toss salad with about half of the dressing.
Taste, then season and add more dressing as needed.
Top with chopped fresh or dried dill.