Microwave Honey Peanut Brittle
Here's a quick and easy peanut brittle recipe using the microwave.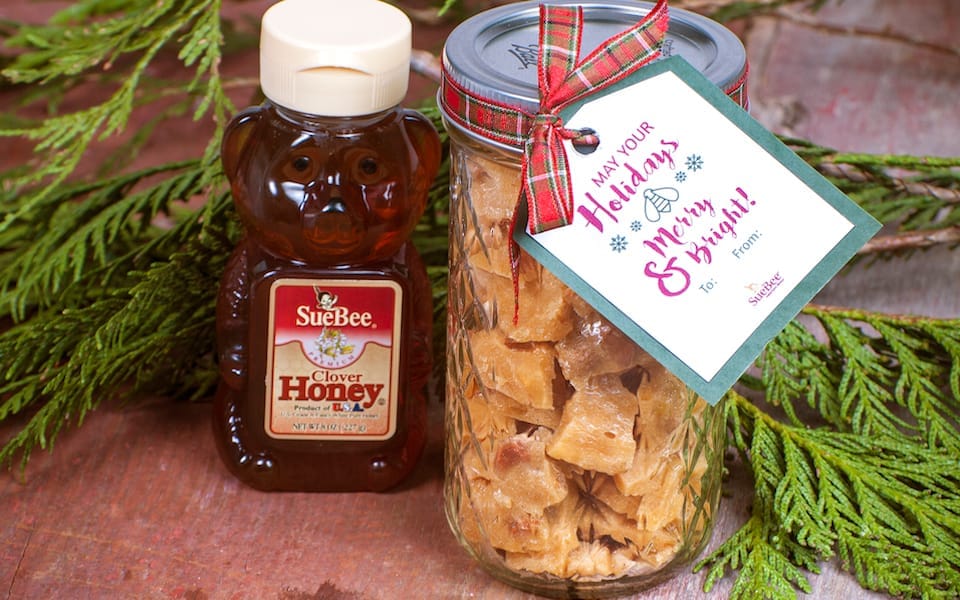 Ingredients
1/4 cup SUE BEE® honey
1/4 cup light corn syrup
1 cup sugar
1/8 teaspoon salt
1 cup peanuts
1 tsp butter or margarine
1 tsp vanilla
1 tsp baking soda
Directions
Stir SUE BEE® honey, corn syrup, sugar, salt and peanuts into a 2-quart microwavable dish.
Microwave 7 minutes, stirring well after 4 minutes.
After 7 minutes, add butter or margarine and vanilla, blending well.
Cook 1 minute more.
Add soda and gently stir until light and foamy.
Pour onto cookie sheet that has been sprayed with nonstick vegetable coating.
Let cool 30 to 60 minutes.
Store in an airtight container to keep peanut brittle from drawing moisture.