Honeyed Cherry Pecan and Rosemary Brie en croute
Brenda Washnock's Honeyed Cherry Pecan and Rosemary Brie en croute entry in the Sue Bee® honey Sweet Eats Recipe Contest!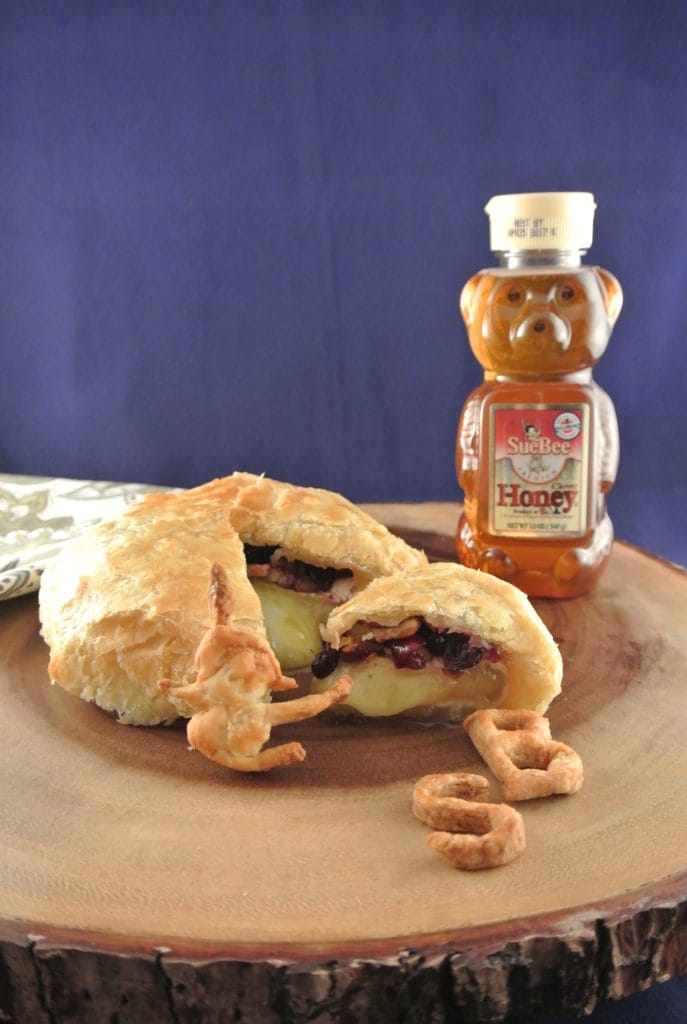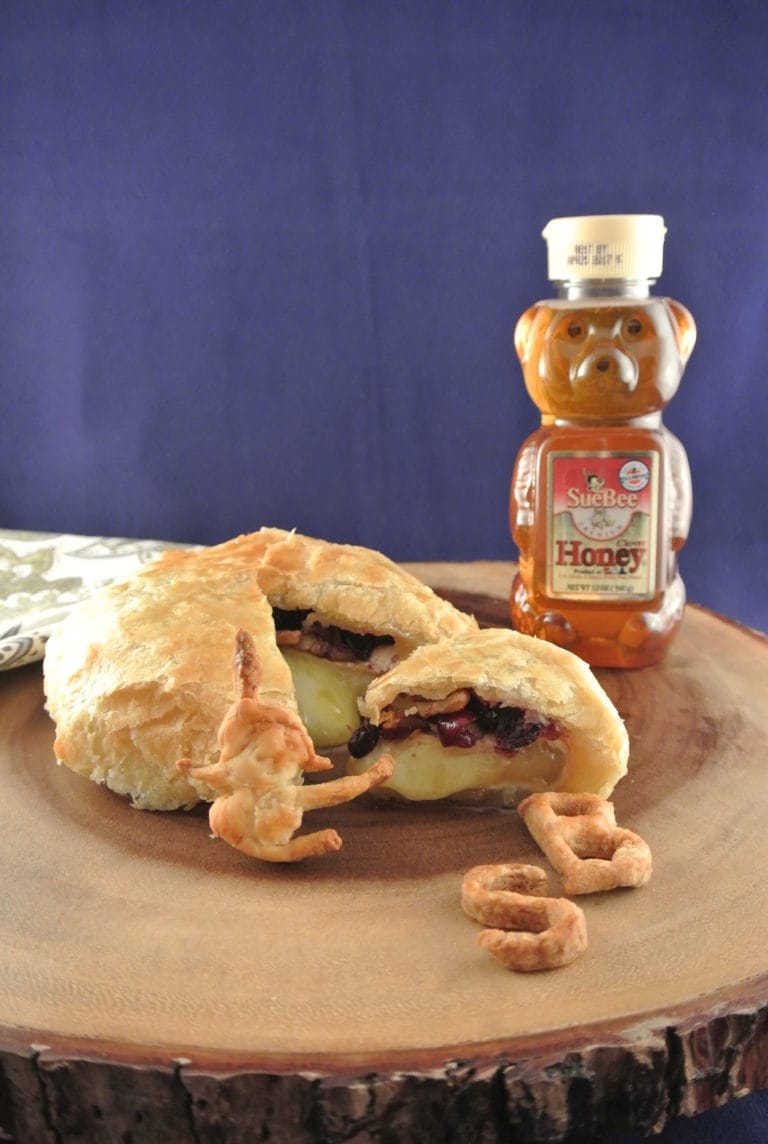 Ingredients
1 egg
1 tablespoon water
1/3 cup dried cherries
2T Sue Bee® Honey
1/4 cup toasted pecans; coarsely chopped
1/2 teaspoon chopped fresh Rosemary leaves
1 sheet puff pastry
1 (15 ounce) wheel of Brie
Directions
Heat the oven to 375 degrees.
Beat the egg and water in a small bowl with a fork.
Stir together the dried cherries, Sue Bee® honey, toasted pecans and rosemary.
Lay the puff pastry on a lightly floured surface.
Cut it into a large oval with a knife (reserve the scraps).
Spoon the cherry mixture in the center of the puff pastry.
Top with the cheese.
Brush the edge of the oval with egg mixture.
Fold the pastry up over the cheese to cover.
Trim the excess pastry and press to seal.
Brush the seam with the egg mixture.
Place seam-side down onto a baking sheet.
Decorate the top with the pastry scraps, if desired.
Brush with the egg mixture.
Bake for 25-35 minutes or until the pastry is golden brown.
Let stand for 30 minutes.
Slice and enjoy with crackers or as is.