Honey Pumpkin Pie Milkshake
Get the delicious taste of pumpkin pie in a milkshake! Our Honey Pumpkin Pie Milkshake is perfect for kids because it's fun to make and easy to eat. Top it off with a graham cracker trim and don't forget to add two straws for sharing.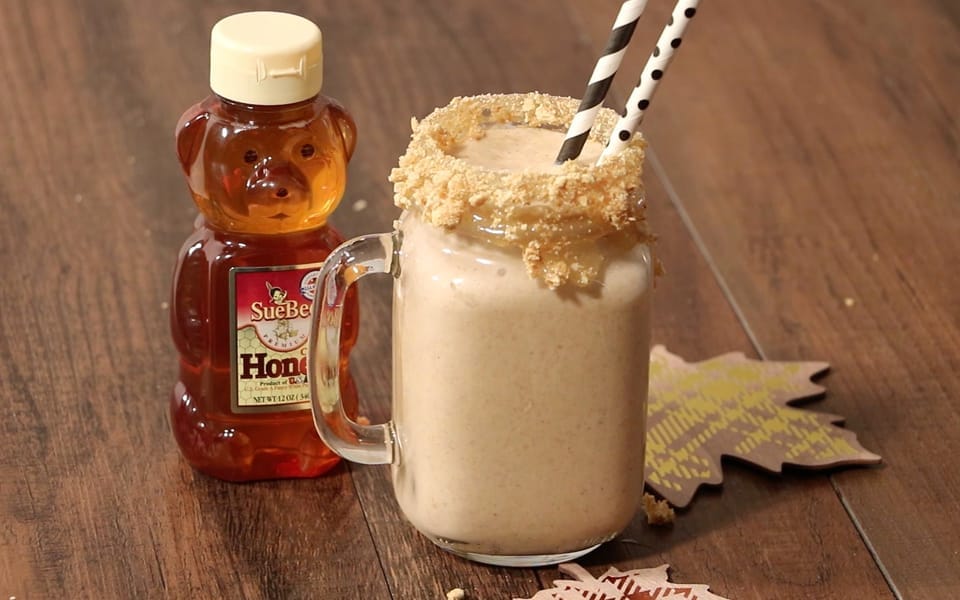 Ingredients
1/3 cup Sue Bee® Honey
2 cups vanilla ice cream
1/2 cup milk
1 tablespoon pumpkin pie spice
1/2 cup pumpkin puree
Graham crackers for garnish
Directions
Combine the ice cream, milk, Sue Bee® Honey, pumpkin puree and pumpkin pie spice in a blender jar.
Blend until desired thickness is achieved. Set aside.
Put graham crackers in a small plastic bag; beat with a wooden mallet till it becomes crumbs.
Take cup and tilt sideways; drizzle honey around top.
Dip honey covered cup in graham cracker crumbs.
Pour milkshake into the cup.
Enjoy!