Honey Fig Crostini With Goat Cheese and Basil
Jennifer Daskevich's Honey Fig Crostini with Goat Cheese & Basil runner up entry in the Sue Bee® honey Sweet Eats Recipe Contest!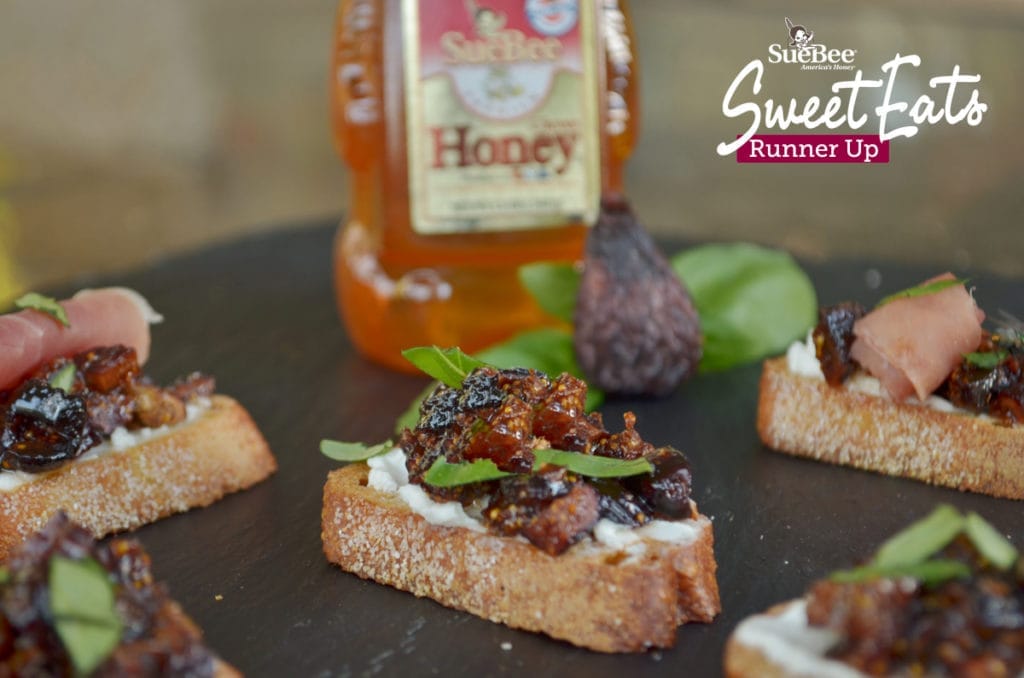 Ingredients
1/4 cup Sue Bee® Honey
1 French baguette
2 tablespoons extra virgin olive oil
1 garlic clove
7 ounces dried black mission figs
2 ounces goat cheese
1 small bunch of basil, chiffonade
Three slices quality prosciutto (optional)
Directions
Preheat oven to 400 F.
Cut baguette into about 20 slices on the diagonal. Brush with olive oil and bake until crispy, 8-10 minutes.
While bread is toasting, cut stem off figs and cut into small pieces.
In a bowl, mix figs with Sue Bee® honey.
When bread is toasted, cut garlic clove in half and rub on toasted bread.
Spread each piece of crostini with goat cheese. Top with honeyed figs and basil sprinkled on top.
If using prosciutto, cut into small pieces and top half of crostini with prosciutto.