Homemade Honey Fruit Snacks
Our honey fruit snacks are perfect for a road trip, an afternoon snack or just to pack for part of your lunch. Skip store-bought snacks and make our recipe in just a few steps!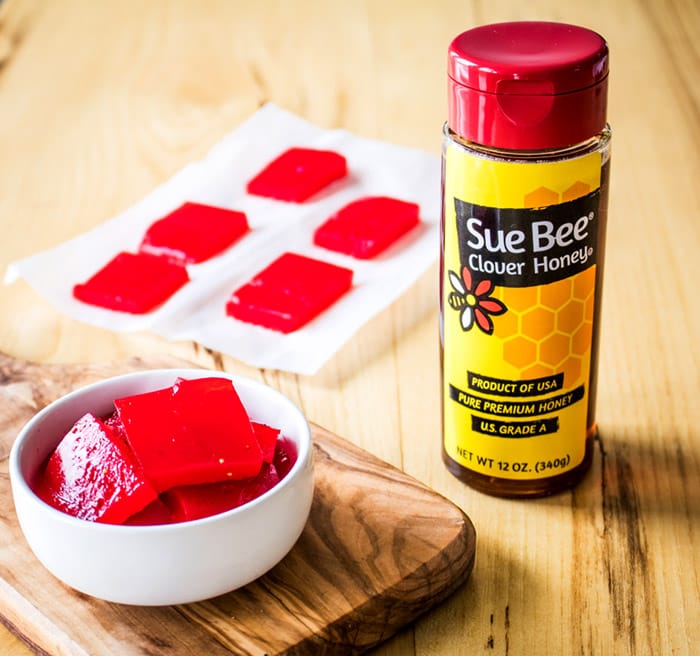 Ingredients
1/4 cup Sue Bee® honey
1 cup pureed strawberries
1 cup orange juice
1 cup cold water
1/3 cup unflavored gelatin
Directions
Place the pureed strawberries, honey and orange juice in a blender and mix until combined.
Pour the honey mixture into a large bowl and set aside.
In a saucepan mix the water and gelatin until combined. The mixture will be thick and tend to congeal.
Over medium to low heat, warm the mixture until the gelatin is dissolved, stirring occasionally.
Pour the dissolved gelatin into the honey mixture and whisk until ingredients are evenly combined.
Pour the mixture into an ungreased 9-by-9-inch cake pan and allow to cool in the refrigerator uncovered for about 3 hours.
Once the mixture is completely set, remove it from the cake pan and divide into squares by cutting 12 horizontal strips and then cutting each strip into 12 pieces.