Finger Licking Good Cranberry Hot Wings
Noreen Danek's Finger Licking Good Cranberry Hot Wings entry in the Sue Bee® honey Sweet Eats Recipe Contest!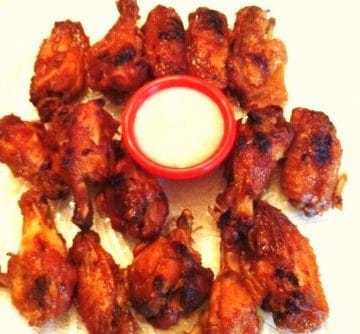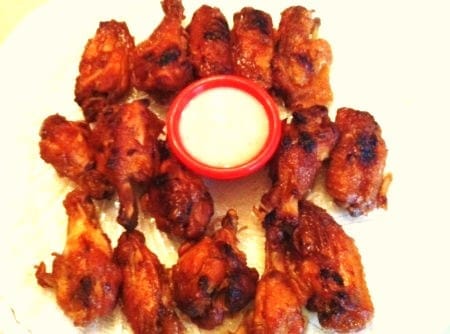 Ingredients
2 tablespoons Sue Bee® Honey
1 can(s) cranberry sauce, jellied
1 tablespoon Dijon mustard
1/2 cup orange juice
2 tablespoons soy sauce
2 teaspoons garlic powder
1 clove garlic, grated or chopped
1 tablespoon brown sugar
1 teaspoons dried onion
4 tablespoons hot sauce
3-4 pounds chicken wings
Directions
Heat slow cooker on high or low depending on cooking time. *See below.
Heat broiler to high.
Cut the tips off of chicken wings and discard; cut the joint in half. (Wings should be in 2 pieces per wing to cook). Set aside.
Put cranberry sauce in slow cooker; chop up the sauce until it is mashed looking. Add remaining ingredients to slow cooker except for the chicken. Stir and combine ingredients.
Foil line a baking sheet. Place chicken on baking sheet and broil in oven for 15-20 minutes, until nicely browned, turning after 5-10 minutes.
Remove from oven and place wings in slow cooker; stir and toss in sauce.
*Cover and cook for 1-2 hours on high or 2 hours on low. Check and stir once during cooking (however, if you stir too much the wings will fall apart).
Remove chicken from slow cooker and return to baking sheet. Pour some of the sauce from the pot over the wings. Place under broiler to brown and make the sauce sticky
Return to slow cooker and keep on warm, uncovered, until ready to serve.