Curried Pumpkin Soup
Rich in flavor, this curried pumpkin soup is an easy seasonal starter or a simple entrée that can be stored in the fridge and reheated for a fast and easy meal.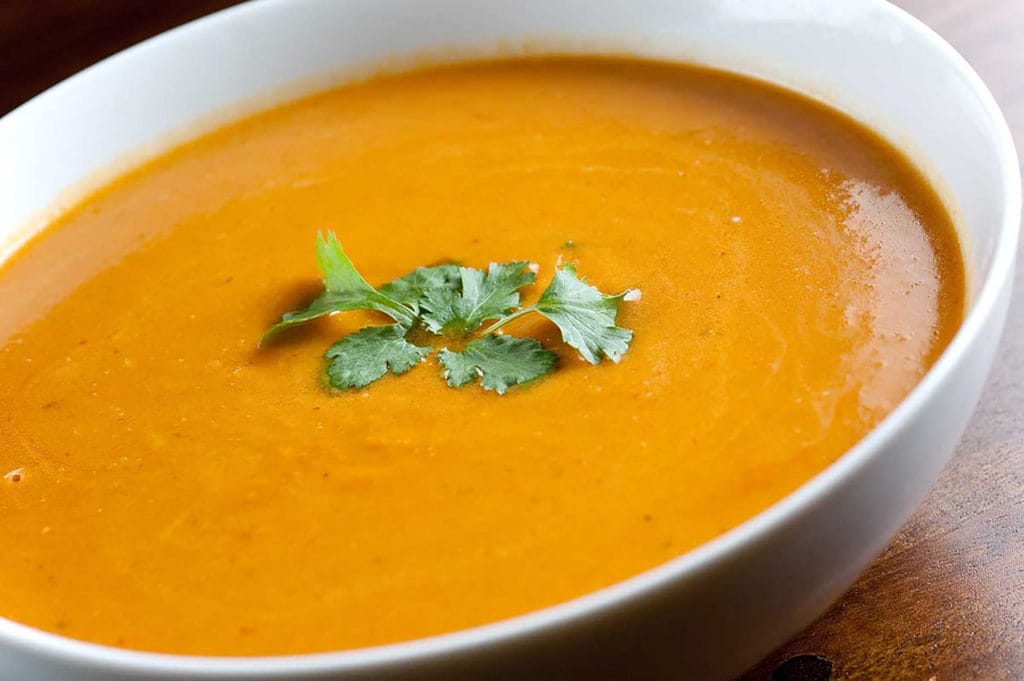 Ingredients
1 tablespoon Sue Bee® Honey
1/2 lb fresh mushrooms
1/4 teaspoon pepper
1/2 teaspoon salt
1 (12 ounce) can evaporated milk
1 (15 ounce) can pumpkin cups vegetable broth
1/2-1 teaspoon curry powder
2 tablespoons all-purpose flour
2 tablespoons butter
1/2 cup chopped onion
1/2 teaspoon ground nutmeg
Directions
In a large Dutch oven, saute mushrooms and onion in butter until tender.
Add in flour and curry powder and mix until blended.
Gradually add the broth.
Bring to a boil; cook, stirring constantly, for 2 minutes or until thickened.
Add the Sue Bee® honey, pumpkin, milk, salt, pepper and nutmeg; cook until heated through.