Cinnamon Honey Syrup
Drizzle on Honey Flapjacks for a sweet start to your morning, or try it on ice cream after dinner. Just don't be surprised if you start drowning everything in our Cinnamon Honey Syrup. It's too dang good.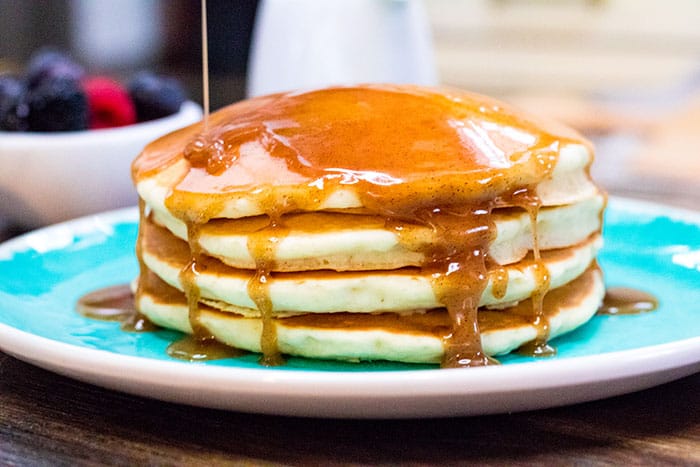 Ingredients
1 tsp cinnamon
3 tbsp unsalted butter
5 tbsp Sue Bee® Clover Honey
2 tbsp lemon juice, freshly squeezed
1/4 cup heavy cream
Instructions
Melt butter in a saucepan.
Add cinnamon, honey and lemon juice. Stir until well combined.
Slowly add cream while stirring constantly.
Slowly bring to a boil and stir for another minute.
Serve over our Honey Flapjacks, or let cool and serve over ice cream or yogurt.