Hawaiian Chicken Kebabs
In need of a vacation? Turn to our Hawaiian Chicken Kebabs. Marinated in soy sauce and pineapple and brushed with Sue Bee® Original Style Honey Barbecue Sauce, you'll feel like you're at an island cookout rather than spending a casual Saturday at home.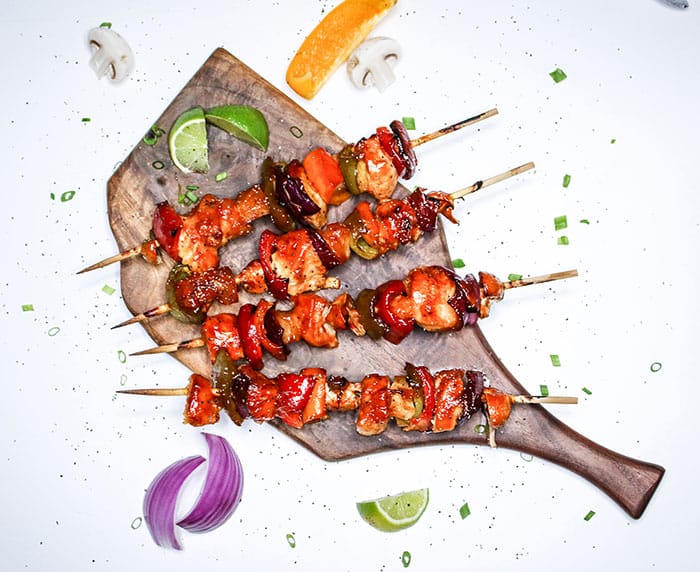 Ingredients
1 1/2 cups Sue Bee® Original Style Honey Barbecue Sauce
1 can pineapple chunks (reserve juice)
4 large boneless, skinless chicken breasts, diced into 1" cubes
1 cup mushrooms, halved
1 red bell pepper
1 orange bell pepper
1 green bell pepper
1 red onion
3 tbsp soy sauce
Salt and pepper
Directions
Combine pineapple juice, soy sauce and chicken cubes in bowl or large bag.
Marinate for at least 30 minutes or in refrigerator overnight.
Preheat oven to 425º F.
Thread ingredients onto skewers and place on a foil-lined baking pan.
Brush with BBQ sauce and bake for 10 minutes.
Rotate, brush once more and return to oven for 10-15 minutes or until cooked through and veggies start to char.
Brush once more with sauce and serve.