Honey Drops
Cold season is upon us – try this homemade combo for coughs
Honey is a versatile, golden gift that keeps on giving, whether it is used in your favorite batch of grandma's Apple-Oatmeal Cookies, in your morning coffee or even in a batch of homemade cough drops to help soothe a sore throat.
Scientists have been studying the medicinal properties of honey for several years to determine honey's effect on things like burns, cuts and, yes, even the common cold. There have been a variety of reports released over the years, including a recently released study from BMJ (British Medical Journal). With research from physicians at Oxford University's Medical School and Nuffield Department of Primary Care Health Sciences, they analyzed existing evidence to determine how the symptoms of upper respiratory tract infections (URTIs) responded to honey. URTIs are common cold-like illnesses that affect the nose, sinuses, pharynx or larynx.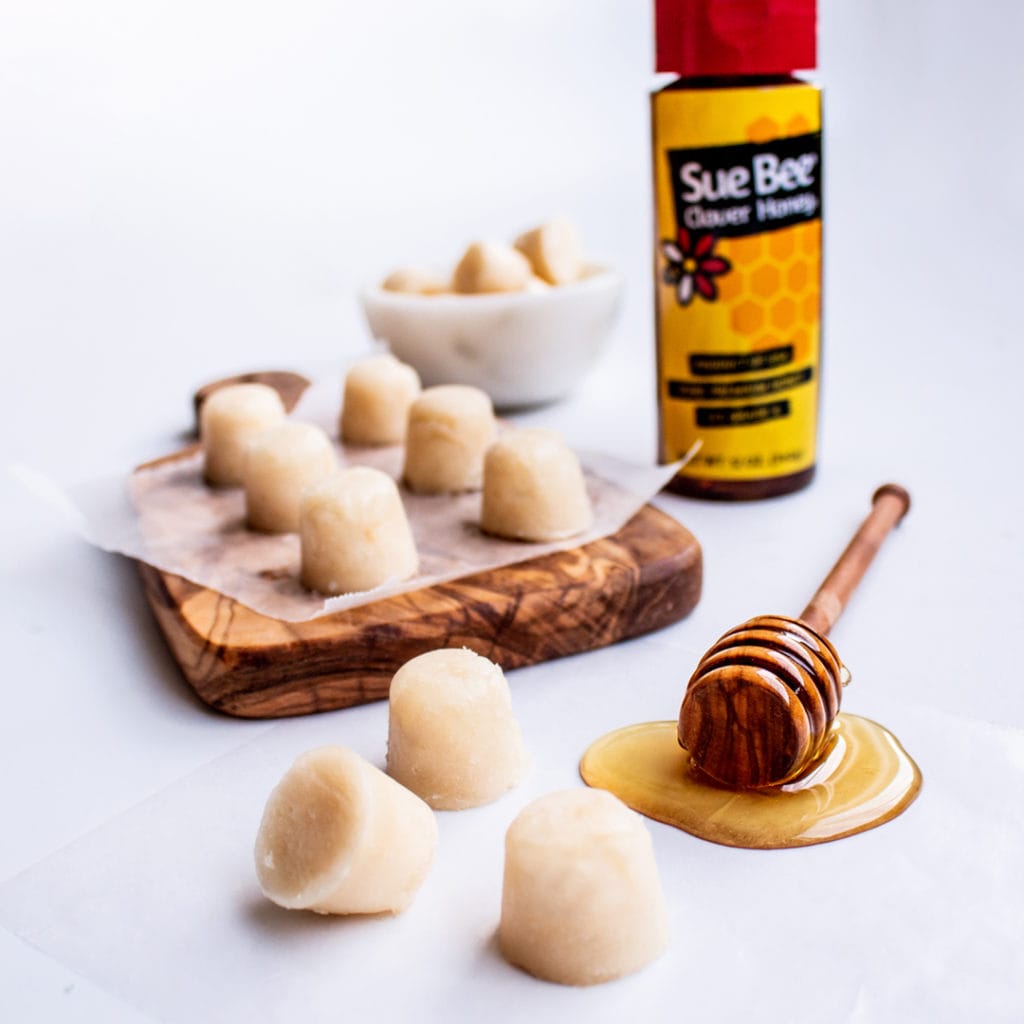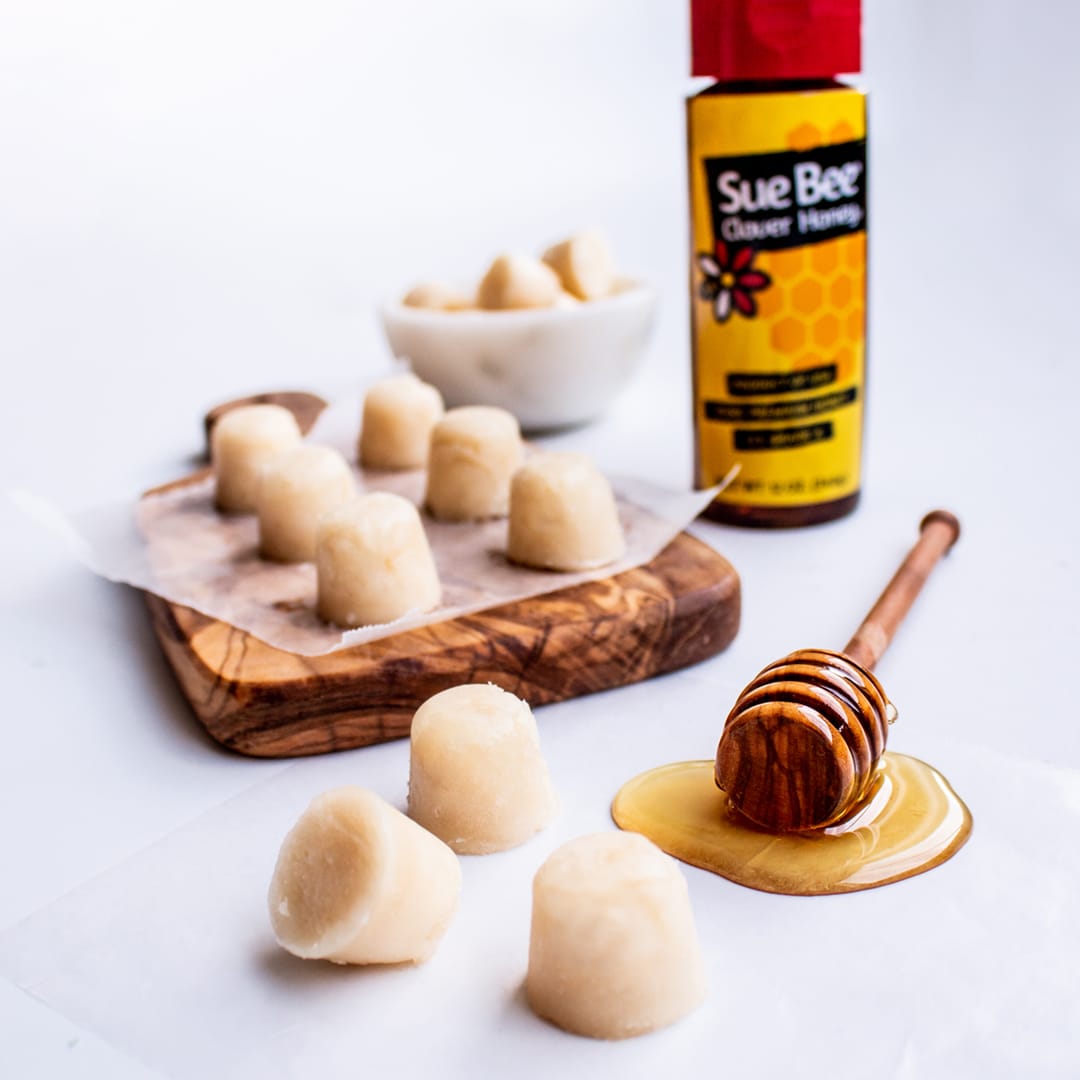 "Researchers said honey was more effective in relieving the symptoms of cold and flu-like illnesses than the usual commercial remedies, and could provide a safer, cheaper and more readily available alternative to antibiotics," said CNN.com.
"Honey has long been used as a home remedy for coughs, but its effectiveness in treating common illnesses has not been heavily researched."
And speaking of coughs, have you tried making a batch of our "Sue Bee® Honey Cough Drops"? They are a sweet combination of honey, coconut and peppermint oil – and they are an oh-so-tasty treat.
Again, the BMJ study is one of many, but if you are curious, you can read more about their report at CNN.com,LiveScience.com or Medicalxpress.com.
https://ebm.bmj.com/content/early/2020/07/28/bmjebm-2020-111336
https://www.cnn.com/2020/08/19/health/honey-common-cold-cough-treatment-scn-wellness-scli-intl/index.html
https://www.livescience.com/does-honey-cure-colds-coughs.htmlhttps://medicalxpress.com/news/2020-08-honey-treatment-upper-respiratory-tract.html
https://medicalxpress.com/news/2020-08-honey-treatment-upper-respiratory-tract.html