Cookie Recipes
Did you know that October 1st is recognized as National Homemade Cookie Day? It's the perfect excuse to whip up a batch of delicious homemade cookies!
There are tons of great cookie recipes that use honey as a key ingredient. It's important to remember that baking with honey can be tricky. Make sure to read our Four Tips for Baking with Honey before getting started to ensure your cookies turn out perfectly. After you've gotten up to speed on the baking side of things, take a look at our favorite cookie recipes below, made using Sue Bee® honey!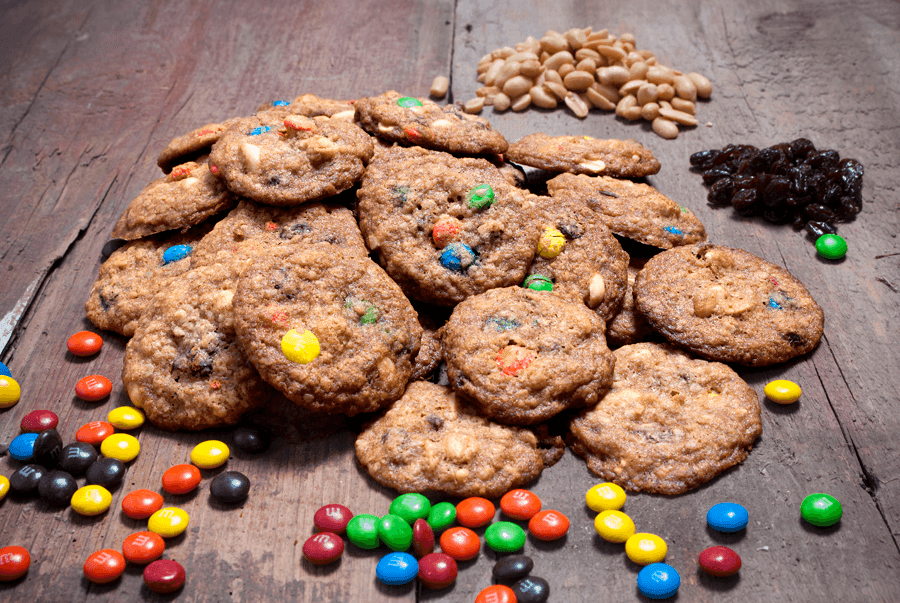 Our Sue Bee® Honey Trail Mix Cookies are a sweet twist on the classic Monster Cookie! They are the perfect snack to pack in your child's lunchbox!
These delicious Honey Glazed Double Chocolate Chunk Cookies were entered in our Sweet Eats Recipe Contest by Kara Culpepper. What chocolate lover could possibly resist this cookie?!
Another tasty entry from the Sweet Eats Recipe Contest was this recipe for Honey-Dipped Donut Cookies from Marie Valdes! Cute and sweet, just as they're supposed to be!
The final featured entry from the Sweet Eats Recipe Contest were these Tea N' Honey Thumbprint Cookies from Juliana Evans. The taste is a bit more sophisticated, but they're perfect for entertaining!
Talk about a blast from the past! We dug into the archives to find this awesome recipe for Sue Bee® Honey Chipper Cookies that are packed with chocolate chips and walnuts!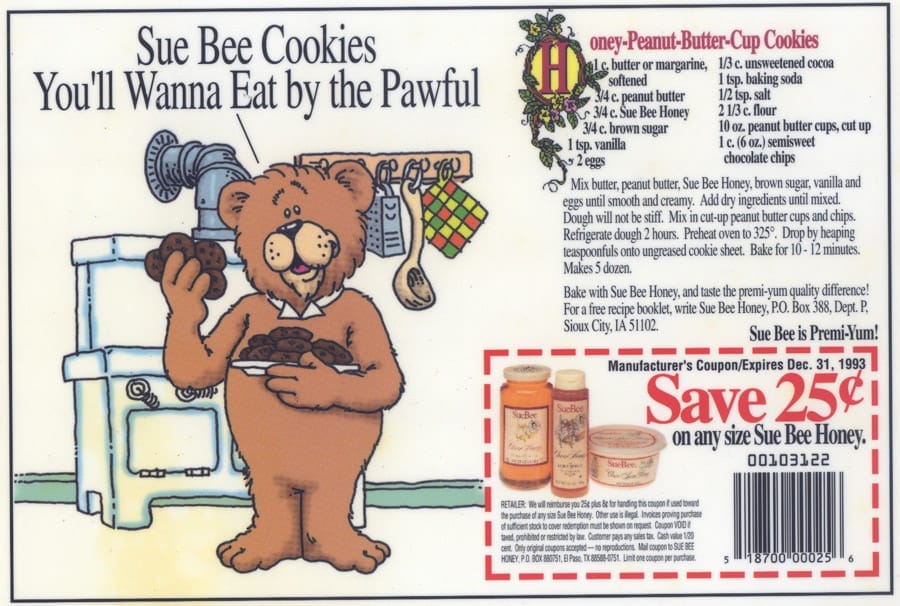 Another recipe from the archives is this one Honey Peanut Butter Cup Cookies that are just what any peanut butter lover craves! The recipe is great for the holidays along with this next one …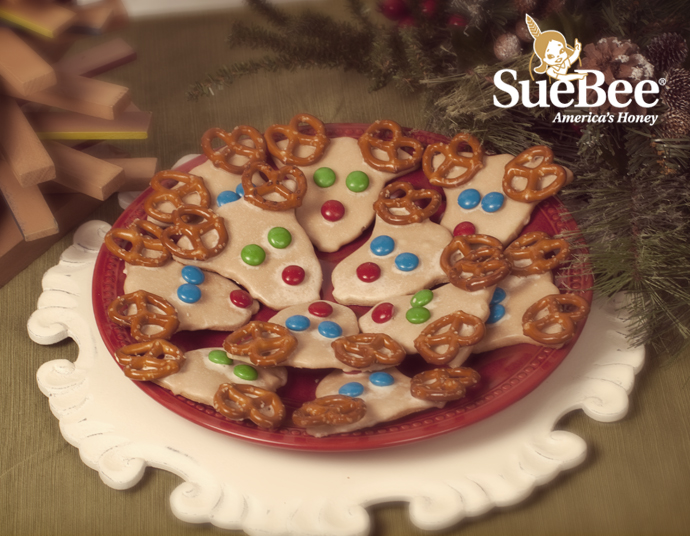 Reindeer Honey Sugar Cookies! While the recipe has an obvious Christmas focus, the actual recipe can be used anytime of year. Halloween, Easter, birthdays . . . all fair game for these awesome sugar cookies!
Finally, our Sue Bee® Honey Fruit Pizza is made with a sugar-cookie crust and topped with honey cream cheese, but can also be covered with whatever you choose!
Check out all of the cookie recipes made with Sue Bee® honey in our recipe archive.