Honey Peach Cobbler
Sweeten up your dessert menu with this delicious peach cobbler made with Sue Bee® honey!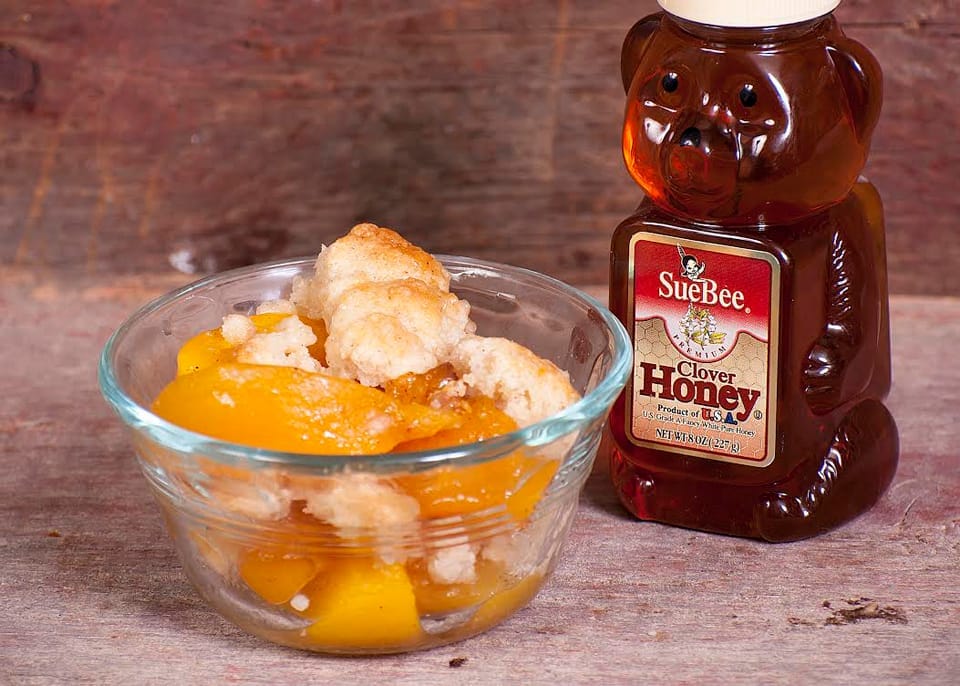 Ingredients
For the filling
1/4 cup Sue Bee® Honey
3 lbs slice fresh peaches
3 teaspoons cornstarch
1 teaspoon cinnamon
dash of salt
For the dough
1 1/2 cups flour
1/2 cup sugar
1 1/2 teaspoons baking powder
1/2 teaspoon salt
1/2 teaspoon cinnamon
1 stick butter
1/3 cup hot water
Directions
Grease a 9×13 baking dish and preheat oven to 350 F.
Mix together Sue Bee® honey, peaches, cornstarch, cinnamon and salt until evenly coated.
Add the filling mixture to the baking dish.
Mix together flour, sugar, baking powder, salt and cinnamon.
Slowly add the butter one tablespoon at a time.
Add the hot water and stir until the topping becomes doughy.
Place small chunks of the dough on top of the filling.
Bake for 40 minutes or until golden brown.
Cool before serving and top with a scoop of vanilla ice cream.