Sue Bee® Honey Mustard Beer Brats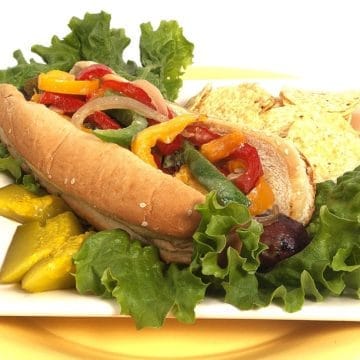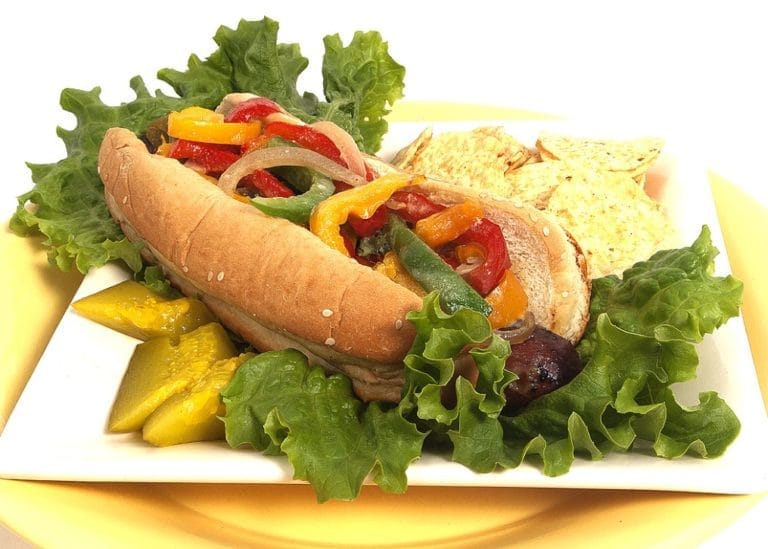 Ingredients
Brats
2 cups Sue Bee® Honey Mustard Sauce (see below)
1 can of beer (non-alcoholic beer can be substituted)
1 teaspoon liquid smoke flavoring
10 bratwurst
1 large sweet onion, sliced thin
1 green bell pepper, sliced thin
1 red bell pepper, sliced thin
1 yellow bell pepper, sliced thin
3 cloves garlic, chopped
2 bay leaves
10 brat buns or hoagie rolls, split lengthwise
Honey Mustard Sauce
3/4 cup Sue Bee® honey
1 3/4 cup mayonnaise
3/4 cup brown or Dijon-style mustard
Directions
For the Honey Mustard Sauce, blend Sue Bee® honey, mayonnaise and mustard in a medium-sized bowl. Chill.
In a small bowl, mix 1 cup of Sue Bee® honey Mustard Sauce, 1 cup of beer and liquid smoke; set aside.
Layer the bratwurst in a slow cooker with the onion, peppers and garlic. Pour remaining beer into the slow cooker; top with the bay leaf.
Pour 1 1/2 cups of the Sue Bee® honey Mustard and beer mixture into the slow cooker over the bratwurst and pepper mixture.
Cover and cook on low for 3-4 hours or until bratwurst are cooked through and vegetables are tender.
Remove bay leaf and discard.