Sue Bee® Honey French Toast Bites
If brunch is your favorite meal, then this recipe is for you. We've taken a morning classic and added a sprinkle of cinnamon and a healthy pour of our favorite ingredient – Sue Bee® honey! Plus, these bites make it easy to make a larger quantity so everyone can have a nibble. Pair it with our Sue Bee® Mimosa 75, too!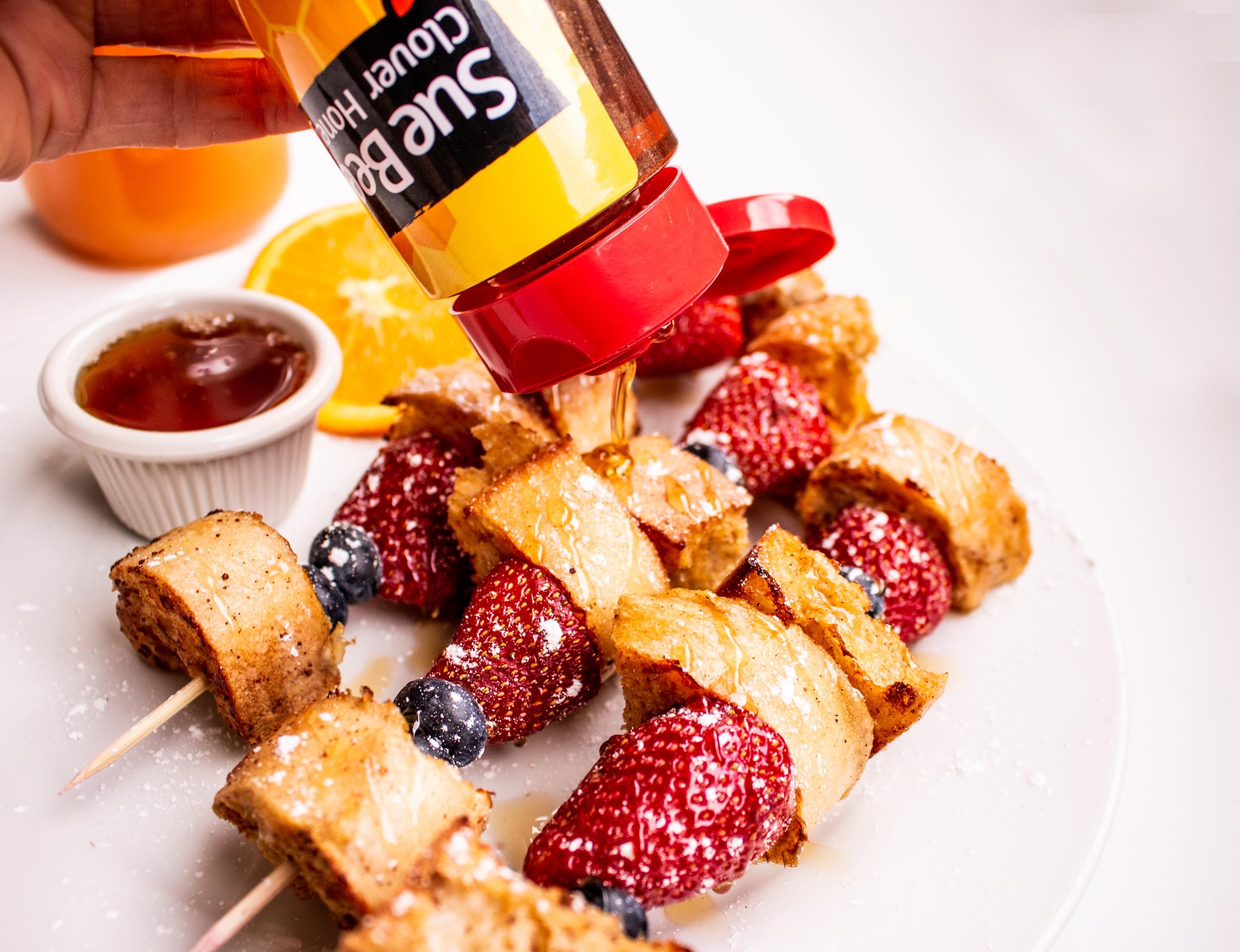 Ingredients
1 loaf of French bread, unsliced
4 eggs, well beaten
1/2 cup milk
1/3 cup Sue Bee® honey
1/2 tsp salt
1/2 tsp cinnamon
1 tsp vanilla extract
Directions
Cut the bread into cubes.
In a large bowl, whisk together the eggs, milk, vanilla and Sue Bee® honey. (Note: You can melt the honey in the microwave for 20 seconds first if that helps.)
Add the salt and cinnamon to the bowl and mix.
Dip the cubed bread into the egg mixture, making sure to coat all sides.
Place the dipped bread cubes on a baking sheet lined with parchment paper.
Broil on one side for 3 minutes. Then flip the bites and broil for another 3 minutes. (Keep in mind that, with a broiler, the process can take less than 3 minutes per side. Just toast so they crisp but do not burn.)