Honey Peanut Butter Truffles
This quick five-minute treat is decadently perfect for any occasion and is easy for kids to help make!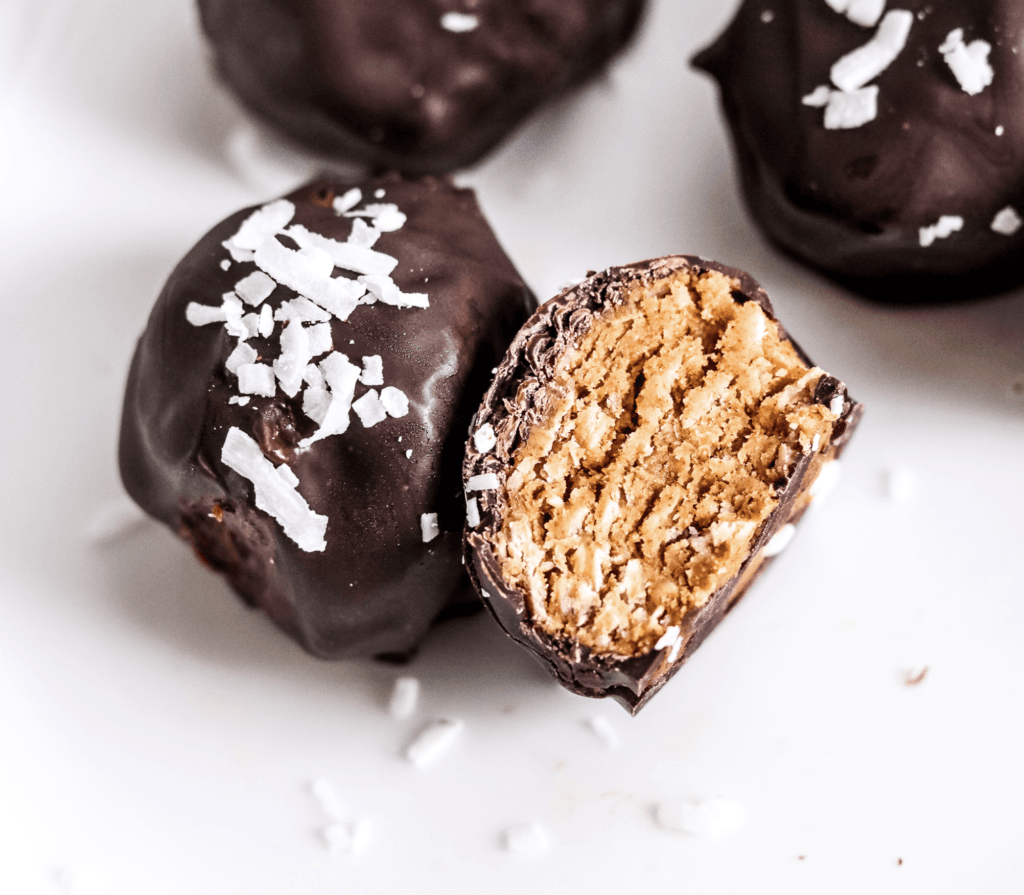 Ingredients
1/4 cup SUE BEE® honey
1/4 cup oats
1/2 cup creamy peanut butter or almond butter
1 container of Dolci Frutta hard chocolate shell
1/4 cup coconut (optional)
Directions
Mix together SUE BEE® honey, oats and peanut butter. Roll into one-inch balls. Heat Dolci Frutta according to directions on package until chocolate is smooth. Dip peanut butter balls into chocolate until coated and place on wax paper. Top with coconut.