Honey Orange Muffins
Delicious, easy breakfast muffin.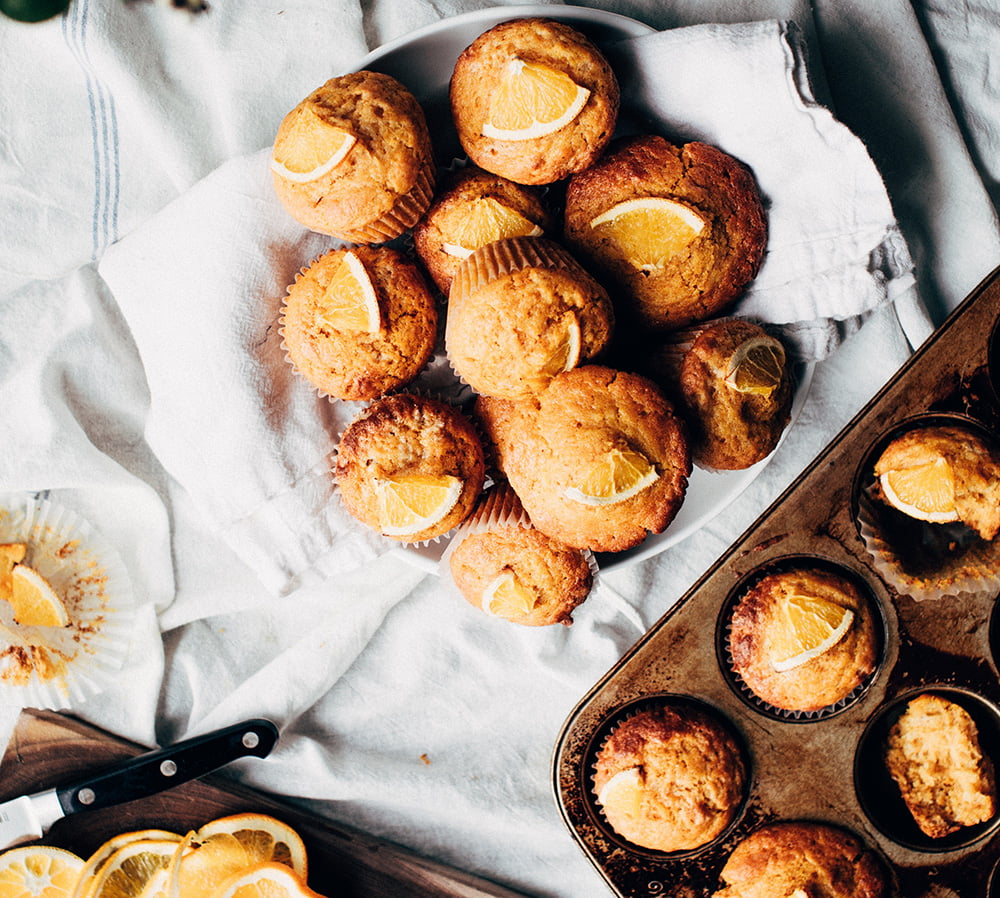 Ingredients
1/2 cup Sue Bee® Honey
2 cups unbleached all-purpose flour
1/4 cup sugar
1/4 teaspoon freshly grated nutmeg
1/2 teaspoon salt
1 teaspoon baking soda
2 teaspoons baking powder
1/2 cup milk
1/3 cup unsalted butter
1 large egg
2 oranges
Directions
In a large mixing bowl, add the flour, sugar, nutmeg, salt, baking soda and baking powder; stir to combine.
In another bowl, add the Sue Bee® honey, milk, butter, and egg; whisk to combine and until mixture is smooth.
Zest one orange and add to liquid mix.
Add liquid ingredients to dry ingredients.
Fold in just until moistened – do not overmix.
Pour batter into 12 muffin tins that have been lightly buttered or sprayed with non-stick spray.
Slice oranges to create thin slices and place one slice on each muffin.
Bake at 400 F for about 20 minutes or until pick comes out clean.
Cool in pan on a wire rack before turning out of pan.