Sue Bee® Honey Hot Chocolate
Enjoy a cup of Sue Bee® honey Hot Chocolate during the holiday season!
Pair it with a delicious Sue Bee® honey Coconut Snowball for the perfect pairing.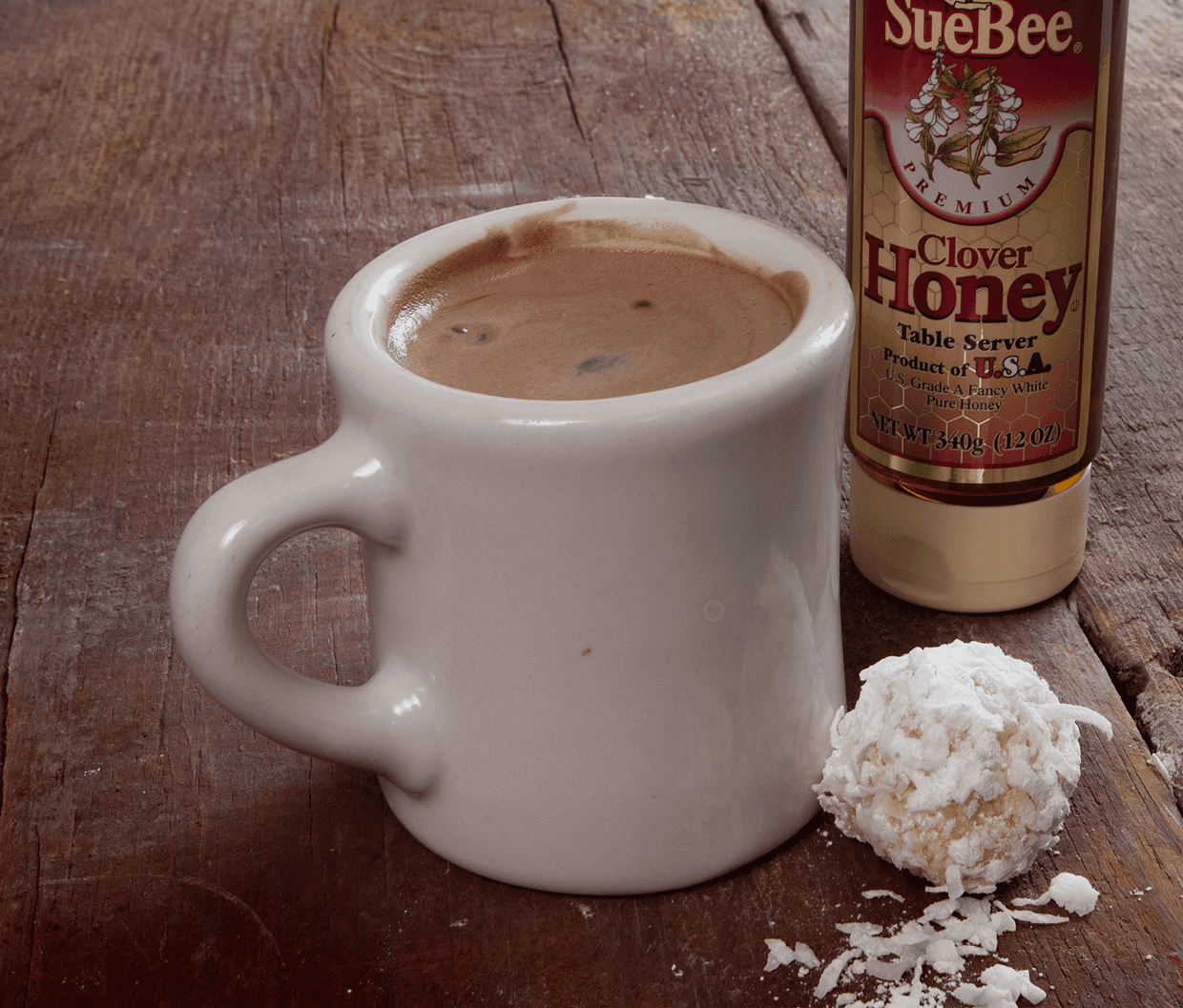 Ingredients
2 tbsp Sue Bee® Honey
2 tbsp unsweetened cocoa powder
1 cup milk
Directions
Combine Sue Bee® honey and cocoa powder in a small saucepan over medium heat until simmering.
Slowly whisk in milk, stirring until thickened and edges begin to bubble.
Pour into a mug. Serve warm.