Honey Apple Cranberry Pie – Can Make Ahead!
One taste of this mouth-watering new take on a traditional favorite, and we think it will be your new favorite.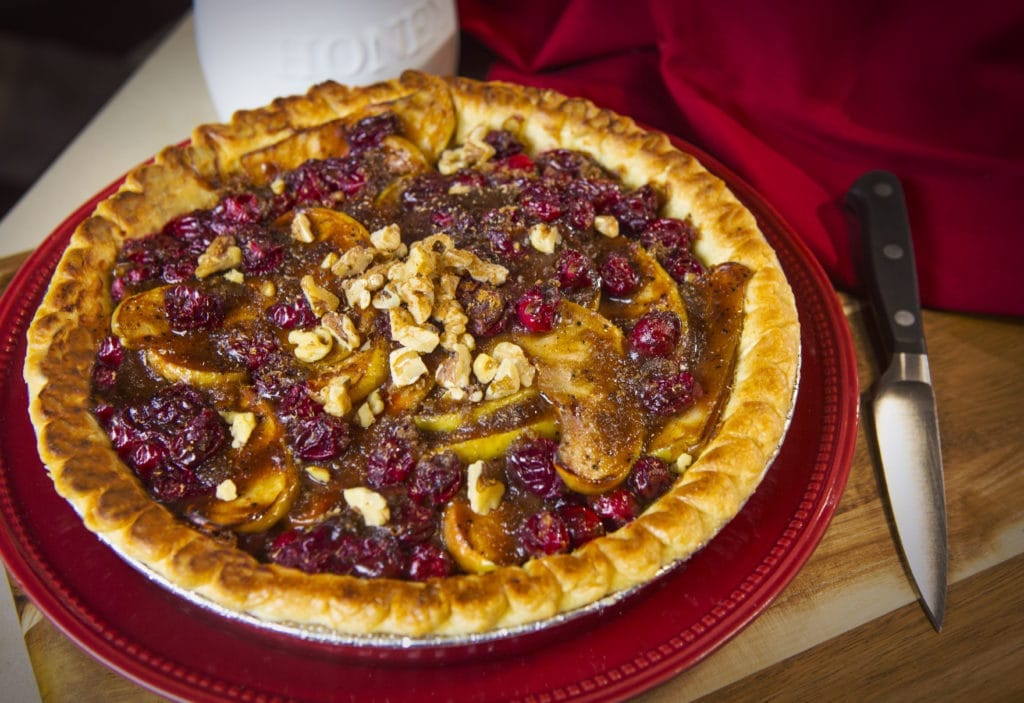 Ingredients
2 pounds of apples, sliced to ½ inch thick
10 tbsp Sue Bee® honey
1 tbsp orange zest
1 tsp cinnamon
1 tsp nutmeg
1 tsp allspice
1 tsp salt
1 ½ tsp cornstarch
3 fluid oz cranberry juice (or cranberry juice cocktail)
1 cup frozen or fresh cranberries
1 store bought pie crust
Directions
Preheat oven to 375 degrees.
Combine honey, apples, zest, cinnamon, nutmeg, salt, cranberry juice, and cook over medium heat until the apples are softened.
Add the cranberries, and simmer. When the first cranberry pops (1-2 minutes), strain fruit, reserving the juice. Add the fruit mixture to pie crust and drizzle 3 tablespoons of juice over the top.
Top with chopped walnuts and bake till filling bubbles, 23-25 minutes.