Grilled Honey-Lime Chicken
Get outside and fire up your grill! Use our Grilled Honey-Lime Chicken recipe to turn a simple piece of chicken into a sweet, citrusy masterpiece.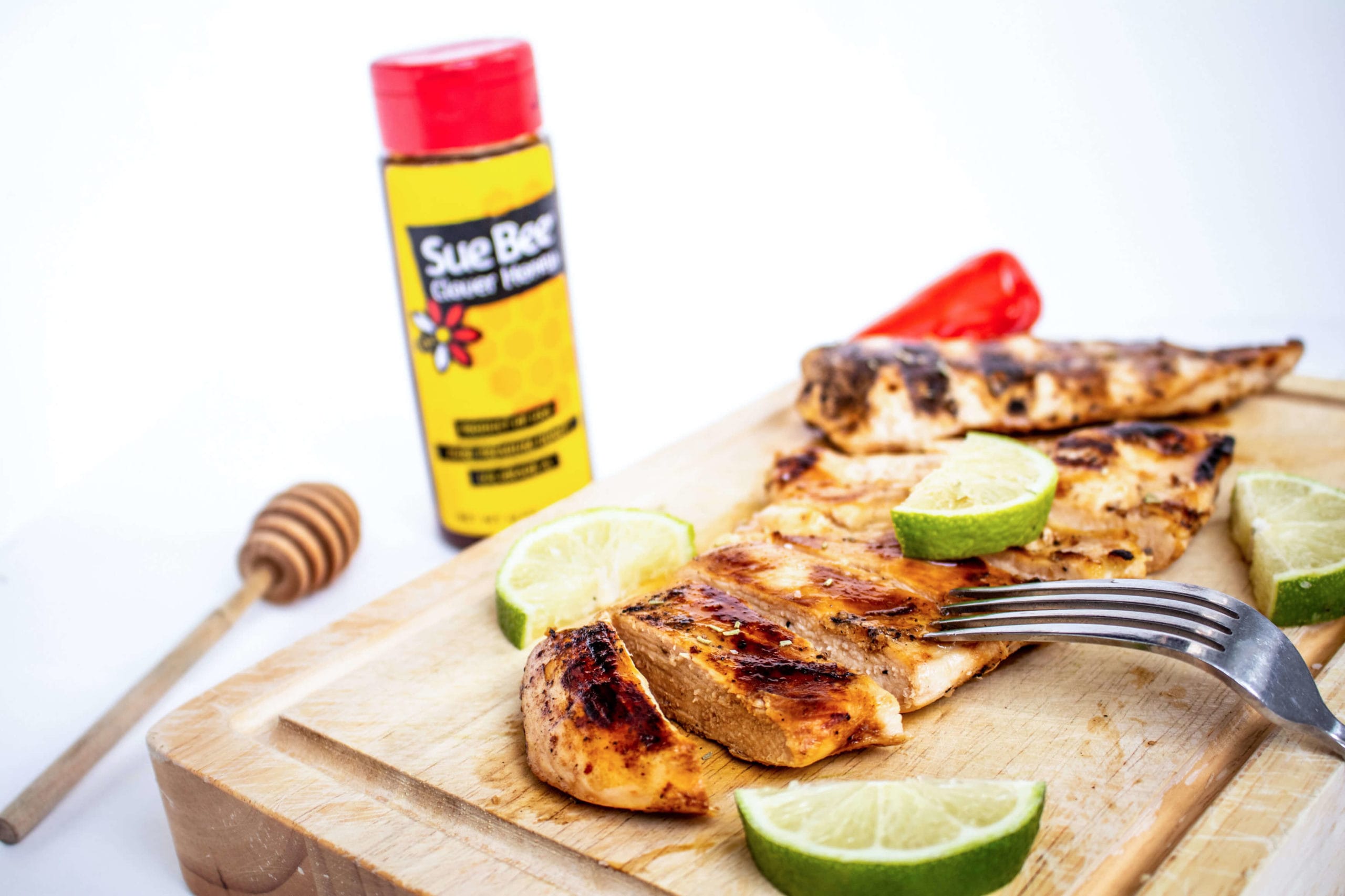 Ingredients
1/2 cup Sue Bee® Honey
Juice and zest from 2 limes
2 tbsp Worcestershire sauce
1 tsp sea salt
1/2 tsp fresh black pepper
1/2 tsp cumin
4 large boneless, skinless chicken breasts
Directions
Place all ingredients in a large zipper-top plastic bag.
Seal the bag and turn it over so the marinade is well-blended and all of the chicken is evenly covered.
Let the chicken marinate in the fridge for at least 4 hours or even overnight.
When you are ready to prepare the chicken, heat the grill to medium for 10 minutes.
Drop the temperature to medium-low and place chicken on grill and cook, with lid closed, for 5-8 minutes per side, until internal temperature reaches 160 F.
Remove from the grill and let the chicken rest for 5 minutes before serving.