Coconut Shrimp Wontons
These wontons make the perfect appetizer or addition to a buffet table.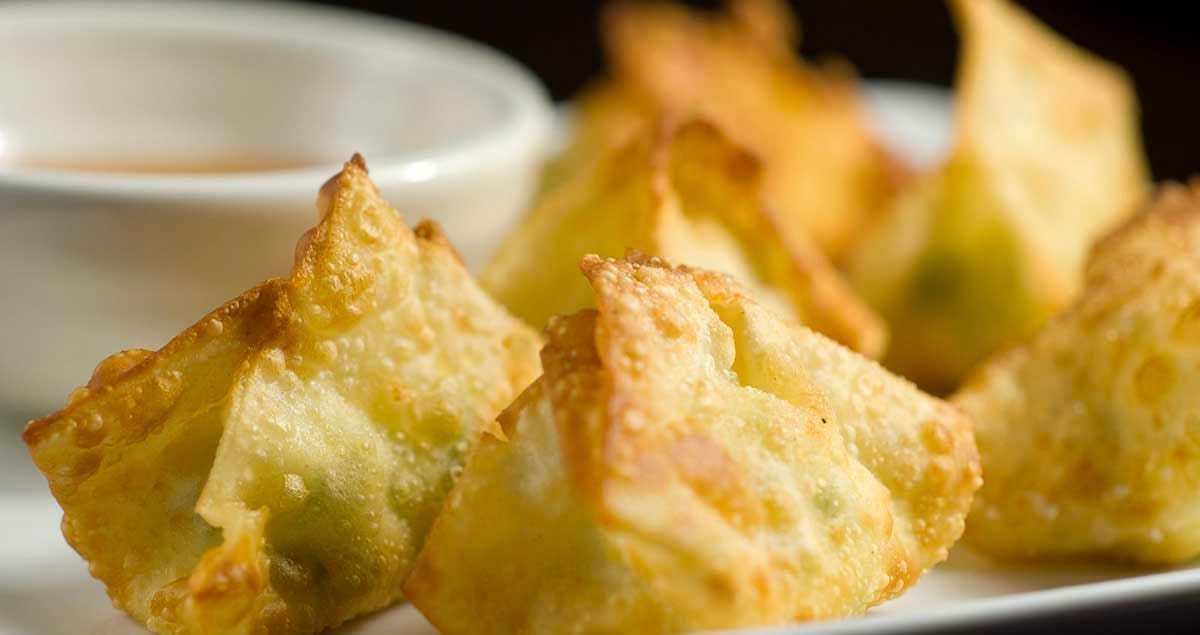 Ingredients
1/4 cup Sue Bee® Honey
1 cup shrimp
1 cup unsweetened flaked coconut
1 (3 ounce) package cream cheese
1 (9 3/4 ounce) jar seafood cocktail sauce
60 wonton wrappers
vegetable oil
Directions
Combine shrimp, coconut, cream cheese and 1/2 cup cocktail sauce in mixing bowl.
Place about 2 teaspoons shrimp mixture onto one corner of one wonton wrapper; moisten edges with water.
Fold in half to form triangle; press firmly to seal.
Repeat with remaining won ton wrappers and shrimp mixture.
Pour oil into large skillet to 1/4-inch depth.
Heat over high heat for 1 minute.
Fry wontons for about 30 seconds on each side or until light golden brown.
Remove from skillet; drain.
Combine remaining cocktail sauce and Sue Bee® honey in small bowl and serve with wontons.