Chocolate Raspberry Honey Pie
Kara Culpepper's Chocolate-Raspberry Honey Pie runner up entry in the Sue Bee® honey Sweet Eats Recipe Contest!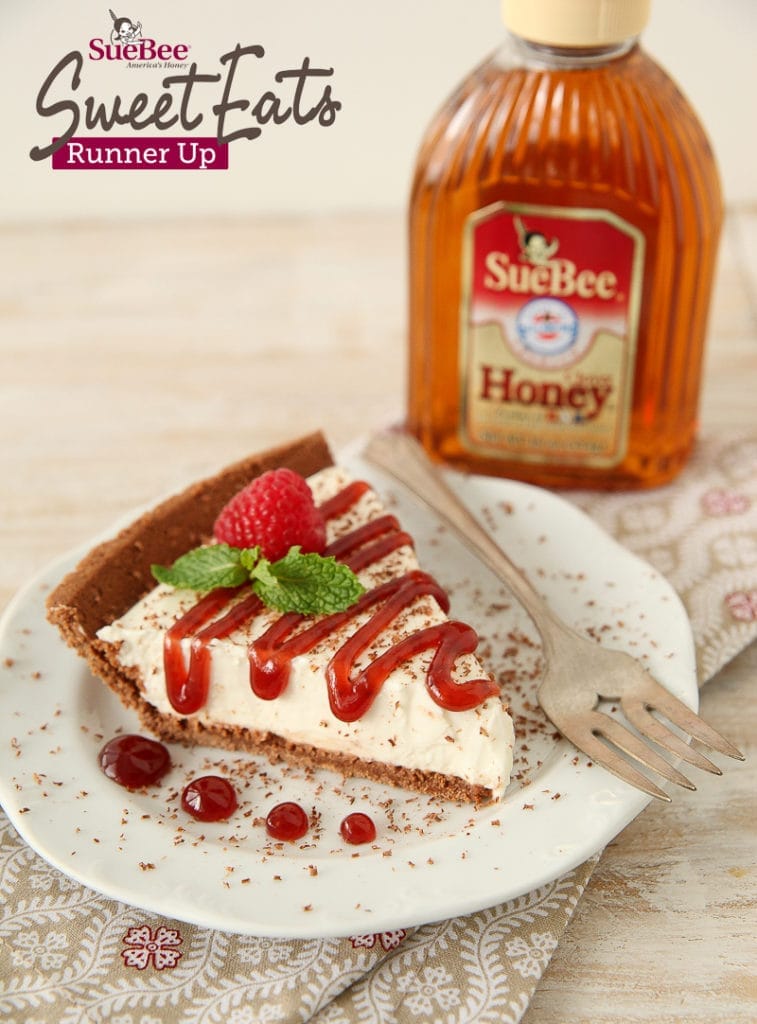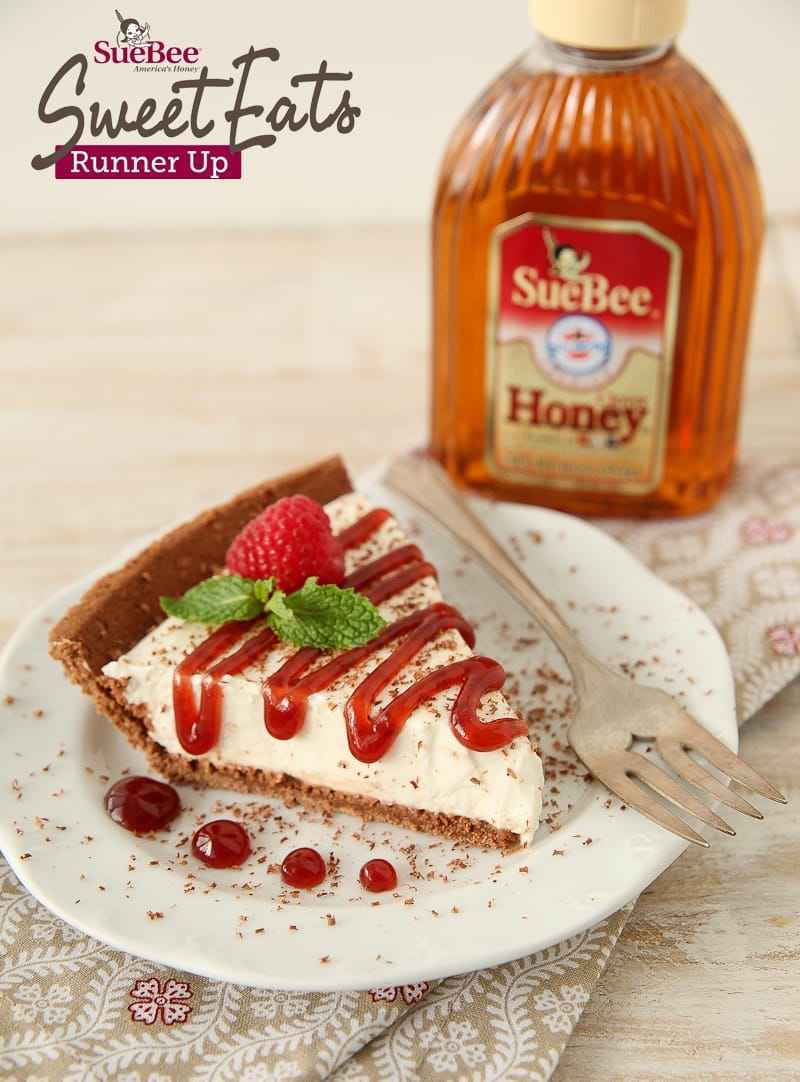 Ingredients
1/4 cup Sue Bee® Honey
8 ounces block-style cream cheese, room temperature
1 6-ounce container plain Greek yogurt
1/2 teaspoon vanilla extract
1 6-ounce prepared chocolate graham cracker crust
1/3 cup seedless raspberry jam
1 tablespoon Sue Bee® honey
1/4 teaspoon vanilla or almond extract
Fresh raspberries and chocolate curls (optional)
Directions
With an electric mixer, beat together cream cheese, yogurt, 1/4 cup Sue Bee® honey and vanilla for 5 minutes until well-combined and fluffy.
Spoon into prepared pie crust and smooth top.
Cover and refrigerate until set, at least 4 hours or preferably overnight.
When ready to serve, combine raspberry jam and 1 tablespoon of honey in a small sauce pan or skillet.
Over low heat, stir constantly just until jam and honey are mixed and smooth.
Remove from heat and stir in vanilla or almond extract. Slice pie into 6 wedges.
Drizzle some raspberry-honey sauce over each slice.
Garnish with fresh raspberries and chocolate curls, if desired.