Bread Bowl Chili
Hearty beef chili in a bread bowl; perfect for a cold winter night.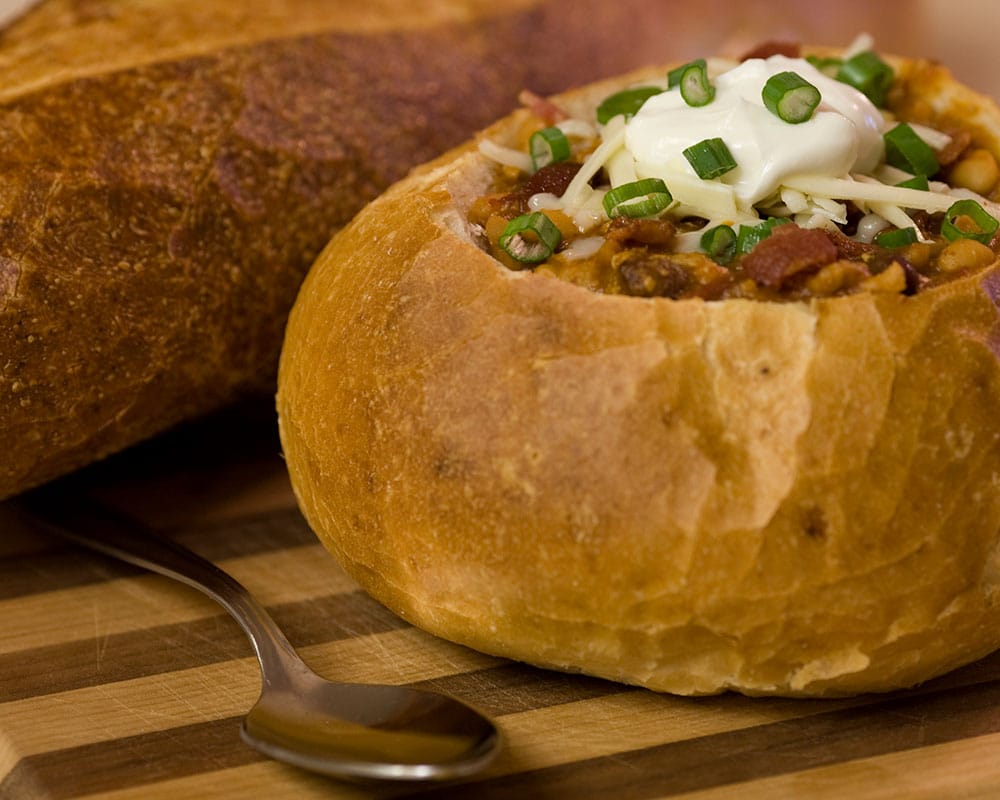 Ingredients
1/4 cup Sue Bee® Honey
1 lb lean ground Beef
2 cups tomato juice
1 – 16 oz. cans chili beans
1 onion
15 oz can tomato sauce
1 tablespoon chili powder
2 loaves frozen bread dough
Cheese, sour cream and green onions for garnish
Directions
Divide each loaf of dough into 3 balls.
Place on greased cookie sheet, cover with towel.
Let rise and bake according to package directions.
When cool, scoop out center of each bowl.
Brown ground beef and onion.
Mix all ingredients in a 2-qt saucepan.
Bring to a boil, reduce heat and simmer for 30 minutes or until desired thickness.
Serve in individual bread bowls.