Blueberry and Cream Cheese with Asian Honey Sauce in Crispy Wonton
Hidemi Walsh's Blueberry and Cream Cheese with Asian Honey sauce in Crispy Wonton entry in the Sue Bee® honey Sweet Eats Recipe Contest!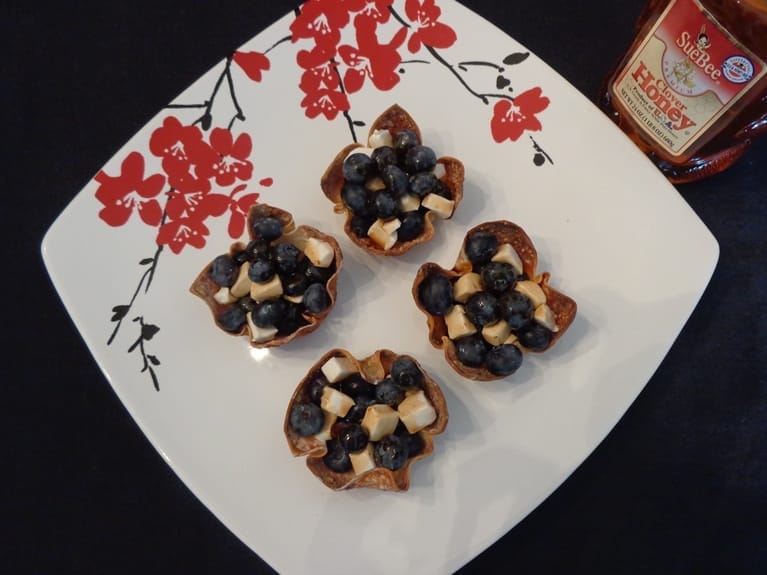 Ingredients
8 Square Wonton Wrappers
2 tablespoons Soy Sauce
2 tablespoons Balsamic Vinegar
4 tablespoons Sue Bee® Honey
4 tablespoons Water
2 teaspoons Cornstarch
1 cup Fresh Blueberry, washed
2 oz Cream Cheese, diced small
Directions
Put wonton wrappers into muffin pan. Bake in preheated 350 degrees F oven for 7-8 minutes until golden brown. Let cool on wire rack.
Make sauce. In a saucepan, put Sue Bee® honey, balsamic vinegar, soy sauce, water and cornstarch. Heat over medium low heat and simmer stirring constantly until reduced by half and thickened. Let cool.
When the wontons and sauce have cooled, assemble the desert. In each wonton, put blueberries and cream cheese equally. Pour the sauce over the top.