From Iowa to Brazil
AUNT SUE'S® new organic honey makes its way to America
When the five original beekeepers who started the Sioux Honey Co-op in 1921 began bottling their golden goodness, they probably never imagined their co-op would someday be working with beekeepers from Brazil. 
After all, for the past 100 years, our Sioux Honey headquarters has been based in Sioux City, Iowa, where it all began. Our most popular honeys – SUE BEE® honey, SUE BEE® SPUN® honey and AUNT SUE'S® Raw & Unfiltered Honey – are all pure U.S.A. honeys that come from our 200+ member beekeepers, who harvest the honey right here at home.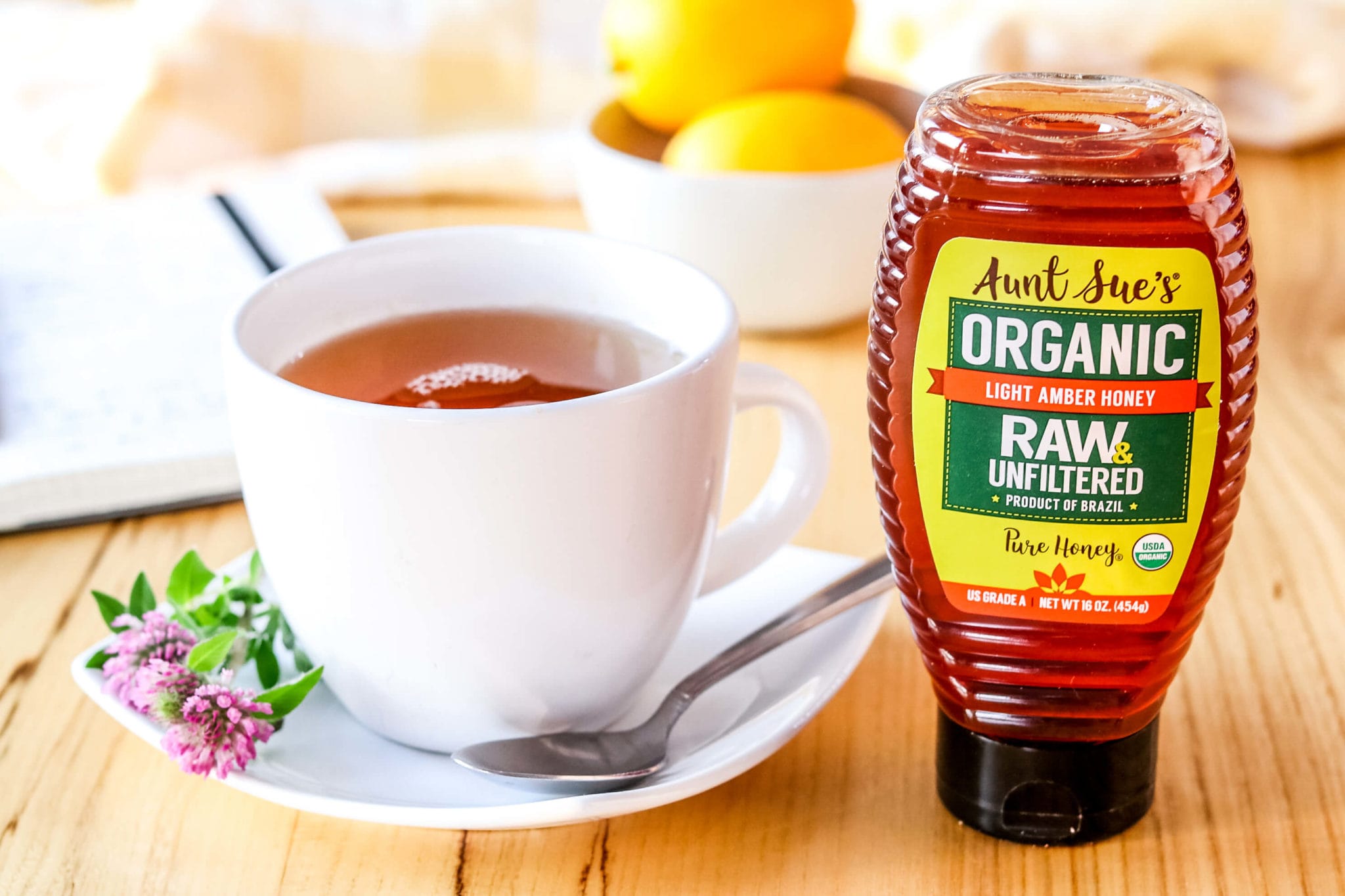 But to be certified "organic," honey has to come from a country like Brazil, which has an abundance of remote, rural areas. To be considered organic, the apiaries (bee yards where the hives are placed) cannot be near any urban areas or conventional agricultural fields.
Once we decided to offer a Brazil-sourced organic honey, we carefully vetted and thoroughly reviewed all of their records during our organic audits.
In addition, to receive official organic certification, we use an internationally recognized laboratory partner that specializes in testing organic honey under the NOP (National Organic Program).
Outside auditors also annually manage an on-site review of policies and procedures and inspect every area of the plant to make sure we remain in compliance with the organic standard.
The end result: AUNT SUE'S® Raw & Unfiltered Organic Honey is the best-tasting organic honey we have found. You'll find it slightly darker and not as sweet as our domestic honey, due to the different types of floral sources. But, if you are searching for a delicious and certified-organic honey, this is the honey for you.