Sustaining Sustainability
For the honeybee's sake, let's celebrate Earth Day every day
Consider this our official endorsement to celebrate Earth Day every day. From this day forward, let us expand the support of environmental protection beyond the globally recognized April 22 event. Let us honor the blue marble every day!
Admittedly, our motive is personal. We are on a mission to protect the planet so our beloved honeybee can continue to thrive and help feed the world by providing honey and pollination services for about one-third of the global food supply. (Of the 100 crops that provide 90% of our global food supply, 71 are pollinated by honeybees and other pollinators.)
For us, not a day goes by when we don't think about honeybees and their health and safety. We think about it more today than we ever have because the sustainability of the honeybee has been more vital to our future.
What exactly is 'sustainability'?
Let's start with Merriam-Webster, which defines "sustainable" as:
a: of, relating to, or being a method of harvesting or using a resource so that the resource is not depleted or permanently damaged
b: of or relating to a lifestyle involving the use of sustainable methods
As it relates to honeybees, sustainability means a lot of things but perhaps most important is protecting the natural resources upon which honeybees forage. Honeybees need plenty of flowers, plants, crops, etc. As they pollinate those resources, they also collect nectar to make honey.
Beekeepers maintain sustainability in a circular motion by keeping their hives healthy and strong year after year. They place their hives in areas rich with forgeable resources and access to nearby water sources. Sustainability by beekeepers means reusing their wooden box hives and the honeycomb frames inside. And, by creating new hives, they are consistently adding to their honeybee populations.
The National Honey Board (NHB) notes that, in addition to the crucial role bees play in sustaining our planet, the honey production process also has a lower impact on the environment than other resource-heavy commodities. And they advocate for the sustainable production of honey.
"We are committed to ensuring the honey you love is sustainable today and for future generations. This begins with healthy bees and extends to protecting the natural resources they depend on," says the NHB.
Operated under the oversight of the U.S. Department of Agriculture, the NHB is constantly measuring the environmental impacts of the honey industry and recommends ways to lighten its footprint even further. They also partner with synergistic agricultural industries to better understand the impact of their practices on honeybee pollination services and crop production.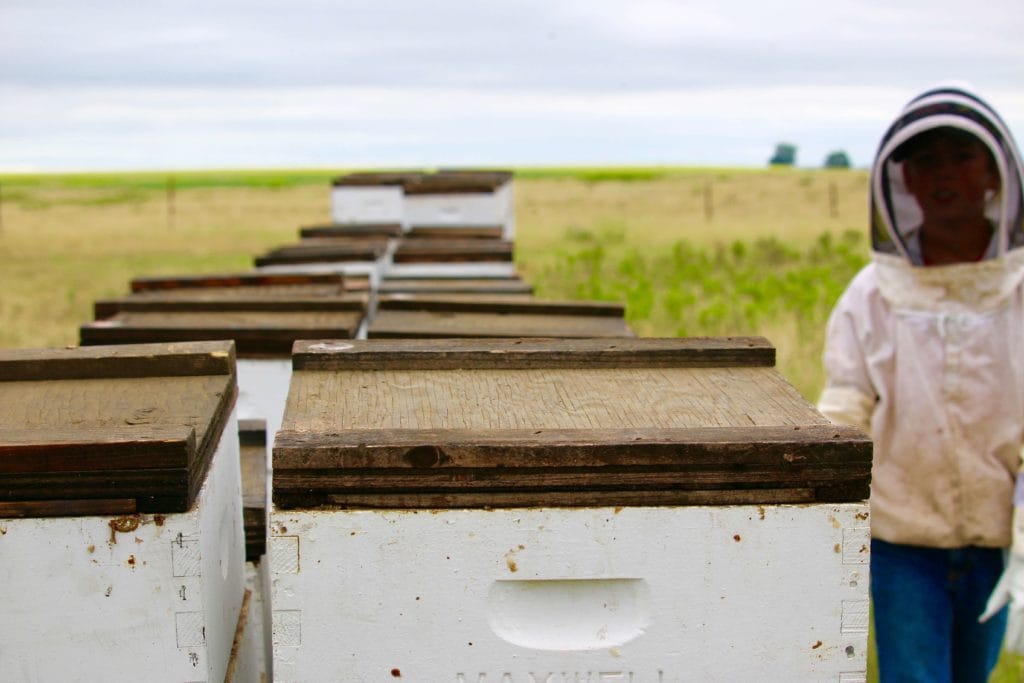 Keeping honeybees sustainable
Everyone can do their part by thinking about the environment – not just on Earth Day but every day. We should all be consistently searching for new ways to create forgeable land for honeybees, and we encourage everyone to plant honeybee-friendly plants, flowers and trees in their yards, gardens and community spaces.
It also helps to use honey as your preferred sweetener. Of course, we favor SUE BEE® honey and AUNT SUE'S® Raw & Unfiltered Honey because we like our honey natural, with one single ingredient: honey direct from Sioux Honey's U.S.-based beekeepers. Not only is honey a more natural sweetener than overly refined sugar, it's also a more sustainable food.
"I always try to leave the bee yard knowing that, when I drive away, I did the best I could for the bees in the situation," says third-generation Sioux Honey beekeeper Bryan Beekman. (Yep, that's his real name!)
"I learned from day one: It doesn't matter how tired and hot and sweaty and thirsty you are, you don't leave that yard until you're done doing what you think is right for the bees."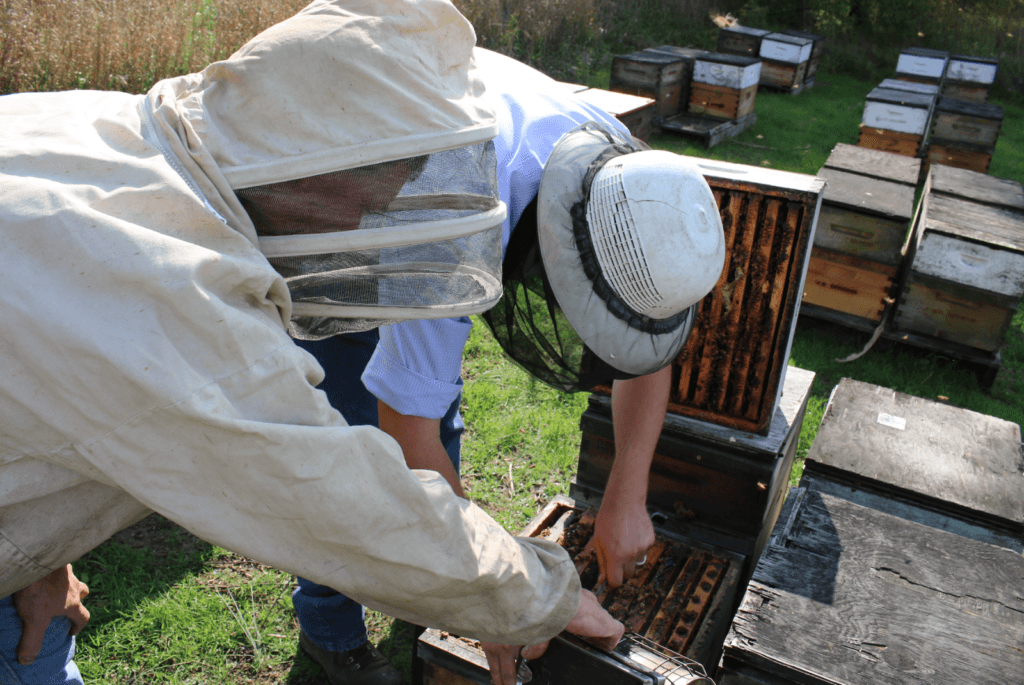 "When you buy honey, you're directly supporting a beekeeper," says Danielle Downey, executive director of Project Apis m., which funds research and efforts to improve honeybee health and vitality. (Watch the full interview in NHB's "Celebrating Beekeeping: Sustainability Matters" video.)
"And indirectly, you're supporting their ability to keep healthy bees. And healthy bees are connected to our ecosystem, our food supply, so you're investing in a lot more than just beekeeping."
Honeybees need our help more than ever. They have been dying at a higher rate in the past 15 years because of things like a decrease in forgeable land due to: monoculture farming; increased use of pesticides and herbicides that are harmful to bees; and loss of biodiversity due to circumstances like climate change.
However, "I think there's hope," says Downey. "We're finding solutions, and we're learning so much about the problems with honeybees. We can adjust our management, and we can start changing how we support bees. We just have to keep at it."