Sue Bee® Honey Pumpkin Seed Recipes
Pumpkins and fall go together like peanut butter and jelly. Besides decorating and adding spice to your favorite $4 latte, pumpkins are traditionally carved in creative ways to help celebrate Halloween. When you cut your pumpkins open, though, there's always the question of what to do with all the guts inside. Our suggestion? Save the seeds and use them to make one of these delicious recipes for honey roasted pumpkin seeds that use Sue Bee® honey as the main ingredient!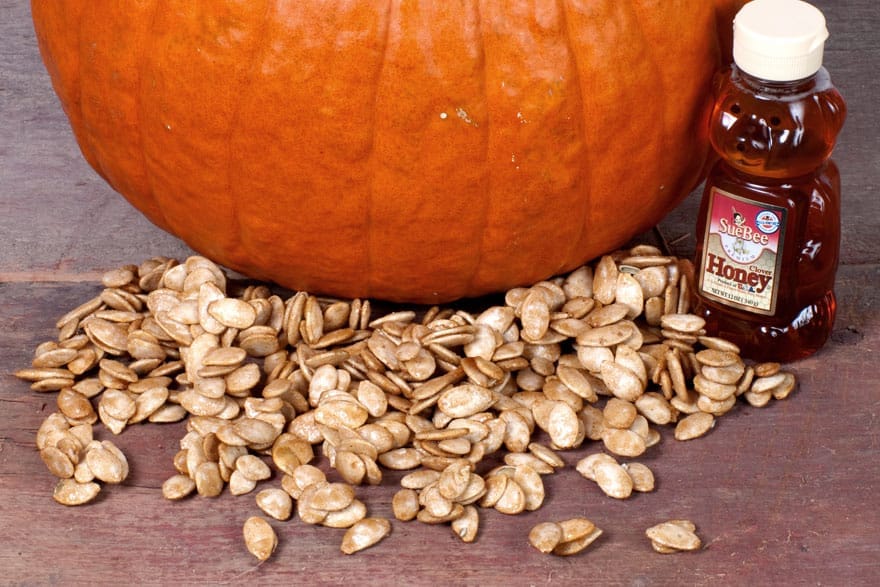 Sue Bee® Honey Roasted Pumpkin Seeds
Classic honey roasted flavors in a crunchy bite! A bowl of these crunchy treats won't last long at any gathering so double up if you can.
Sue Bee® Honey Roasted Cinnamon Pumpkin Seeds
Cinnamon is a classic fall flavor and when combined with honey and pumpkin seeds it creates a tasty flavor profile that will keep you reaching for seconds!
Sue Bee® Honey Roasted Sriracha Pumpkin Seeds
Add a little kick to your pumpkin seeds with the big, bold flavor of Sriracha chili sauce! The honey helps to balance out the spice to create a delicious treat.
What are your favorite flavors to use when roasting pumpkin seeds? Share your ideas with us on Facebook or Twitter!