Cream of the Crop
Delicious, smooth and spreadable, this easy-to-make recipe has just one ingredient
For this must-try recipe, you only need one simple item. And if you know us, then you know exactly what that one naturally sweet item is.
Yep, honey.
But not just any honey. This recipe for creamed honey calls for crystallized Sue Bee® or Aunt Sue's® Raw & Unfiltered honey.
Yes, it's still good
Crystallized honey is not only good honey, some prefer it over liquid honey. In fact, crystallized honey is a sign that the honey is a good, quality honey. And making crystallized honey into cream is REALLY tasty!
Simply take your crystallized honey – or honey that has started to crystallize – and add it to a bowl or stand mixer. And then mix. It's that easy.
It takes about five minutes, but the longer you mix, the creamier it gets.
The result is easy-to-spread honey that is perfect on crackers, biscuits, toast, peanut butter and honey sandwiches, in your coffee and tea and lots more.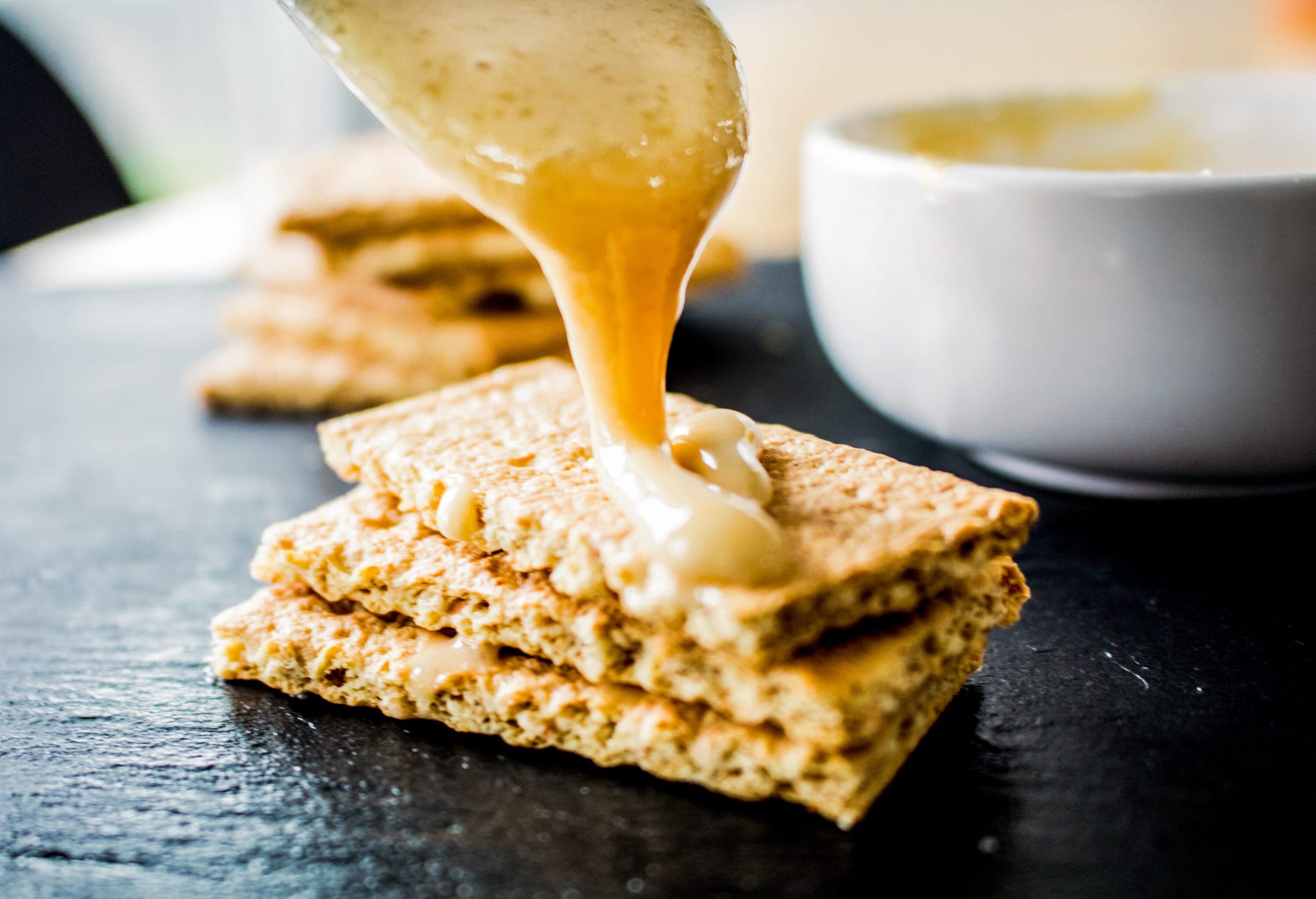 Don't have crystallized honey?
If you don't have crystallized honey, you can speed up the crystallization process by taking the lid off the container of honey and putting it in the refrigerator.
If you already have some crystallized honey and you want to make more, try adding a spoonful of crystallized honey to a container of liquid honey and then placing it lidless in the refrigerator. The crystals will build upon existing crystals and crystallize faster that way.
Want to learn more about crystallized honey? Check out our blog post where we get into the how and why of this oh-so-good honey.
Try ours
If you don't have time to whip up a batch, you can order our popular version of creamed honey; Sue Bee® Spun® Clover Honey –it's a sweet and delicious spread!