Sue Bee® Honey Lemonade Recipes
If you could taste summertime, it would taste like lemonade. Crisp and refreshing flavors that cool you off and tickle your tastebuds.
Lessen the amount of added sugar in your lemonade by trying a few of our recipes.
Go for a classic taste with our Honey Lemonade. All you need is water, lemon juice, honey and sea salt. Simple to make and easy going down, this recipe is just what you need in your glass.
Add a little fizz and fruit to your drink. Stir up our Sparkling Blueberry Honey Lemonade to enjoy poolside on a sunny afternoon. Who would have thought that blueberries, lemon juice, honey and club soda would mix so well together?
Strawberries and lemons are the two main ingredients in our Strawberry Lemonade. It adds the right amount of fruity goodness without overpowering the senses with sweetness.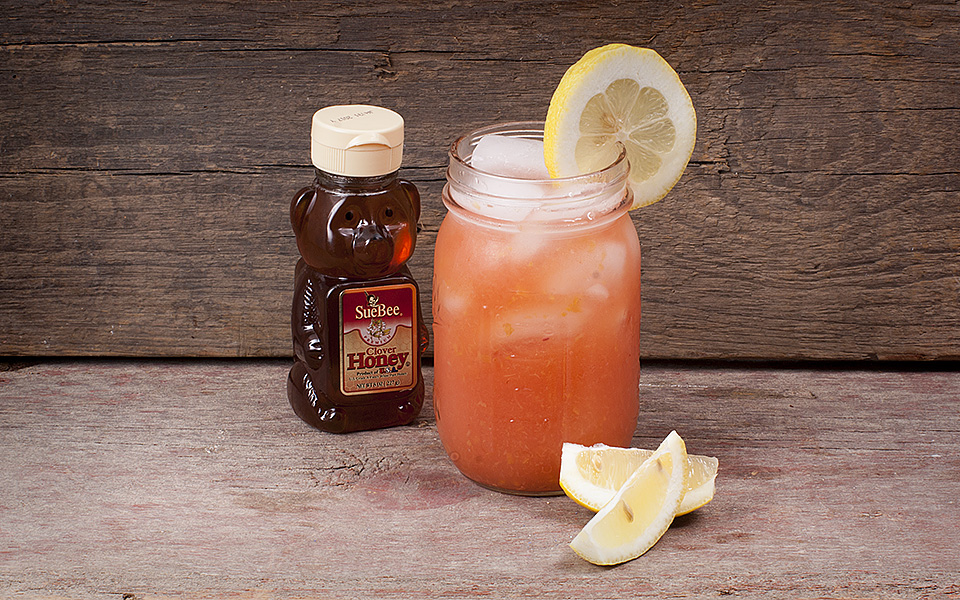 Another great recipe mixing other fruits with lemons is our Raspberry Peach Honey Lemonade. The flavors fuse together to comfort your palate with the soft, sweet tastes of the season. Minimize the amount of sugar in this recipe by using a half cup of honey and a half cup of sugar.
A little vanilla goes a long way in our Vanilla Honey Berry Lemonade. This recipe has a nice balance of sweet fruit with the warm taste of vanilla. Pour this over a big glass of ice and you are set for some delicious fun.
What did we miss? Share your favorite honey lemonade recipes with us on Facebook, Twitter and Pinterest!