Have Bees, Will Travel
Sioux Honey® beekeeper is as busy as his bees
When you think of a "gypsy," you might imagine someone dressed in boho chic clothing and traveling down the highway in a colorful wagon. Not someone wearing beekeeping gear and driving a flatbed truck full of beehives.
But "gypsy" is how many commercial beekeepers describe their often-nomadic lives.
"You kind of have to be half-gypsy to be in this business," says second-generation beekeeper Ryan Thomas, whose Texas-based family members are longtime members of the Sioux Honey® Association Co-op. "It's best to keep a bag packed, because it seems like you're always on the move."
Like a lot of Sioux Honey beekeepers, Ryan and his family move their honeybees from season to season. In the spring, their bees are feasting on tallow trees in the Liberty, Texas, area. By June, Ryan and his crew are on the road to North Dakota where bees forage on canola, clover and alfalfa through the August harvest season.
From North Dakota, they move on to Idaho where their bees rest in a storage area so they can build up strength before moving on to California to help pollinate almonds in January and February. Then it's back to Texas to rebuild hives and start the spring honey production all over again.
It's a lot of traveling, but being a beekeeper is all Ryan has ever wanted to do.
"I've been going to the bee yard ever since I was potty trained," he says.
The joys of beekeeping
Ryan's father, Don, and Don's uncle began beekeeping in 1972 in Highmore, South Dakota. Eventually, they went their separate ways, and Don moved to Canada. He began a beekeeping operation on his own, before moving to Liberty, Texas, in 1995.
Ryan was just a toddler when he started going with his dad to the beeyard.
"I was his little helper, holding the smoker. That's usually what the kids start with – the smoker. It's the coolest thing. And that's what we did every day. I've been in bee yards ever since."
Traveling can be tough on the family. Ryan says he missed his fair share of high school football games, but his family often travels with him. And being able to provide a great life for his wife and children has made the time away worth every drop of sweet honey he has collected.
And now his son, Jared, is following Ryan into the honey business. Jared will be the third generation of the Thomas family to make beekeeping a career.
"That's always been my dream to pass it along. You work all your life to build it up. Not to sell it, but to pass it onto the next generation. Hopefully he takes it and runs with it," Ryan says.
So what makes being a beekeeper so special?
"Being outside all day – this is my office. I love being outside and seeing the hives progress and grow in the spring. Springtime is probably my favorite; everything's growing and rebounding and the hope for the new year is there, you know?
"As a farmer, it's always about next year and hoping for a big, plentiful crop."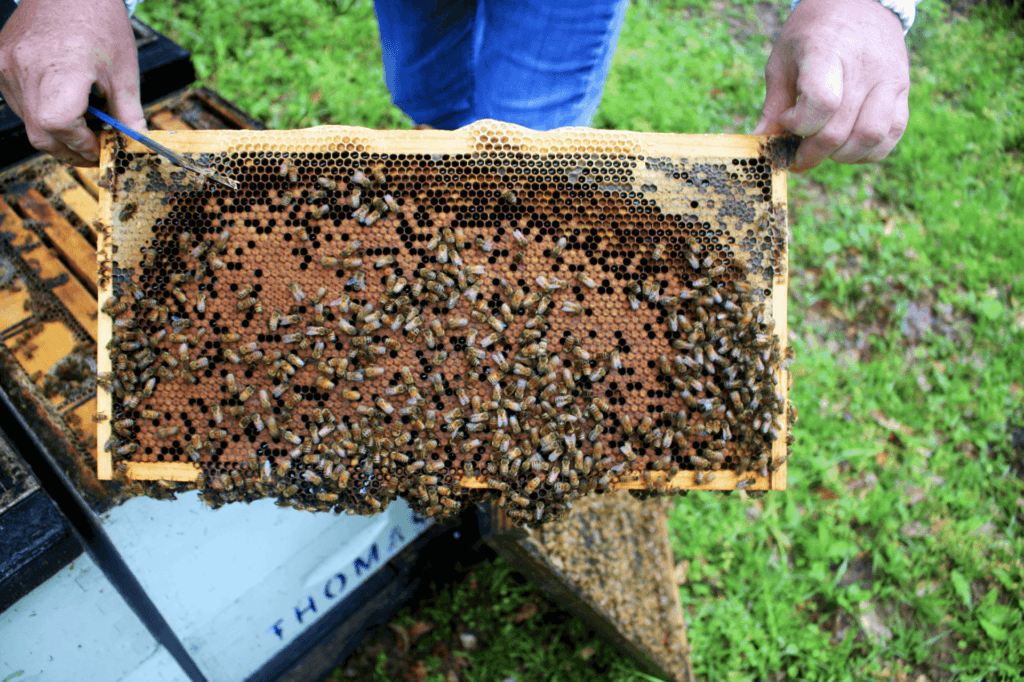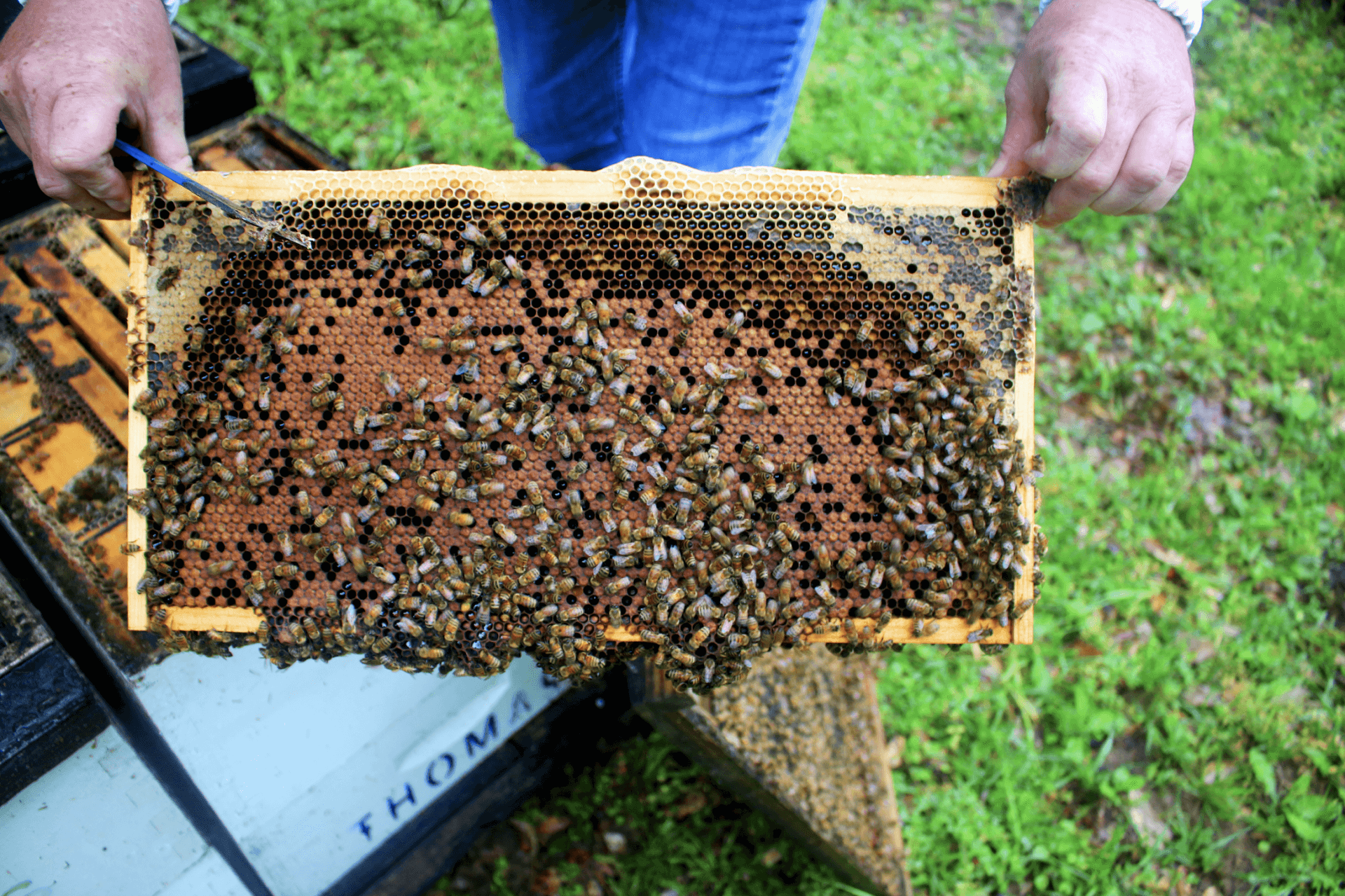 Joining the Sioux Honey co-op
Ryan and his father have been members of the Sioux Honey co-op for many years. For their family – which is among the top producers in the 200+ beekeeper cooperative – being a part of the co-op allows them to focus on what they love doing most. Ryan says, "That's important for us so we can concentrate on keeping our hives healthy and robust, and producing honey.
"At the same time, we have a sense of ownership with the co-op. With Sioux Honey, you feel like you are a part of something. Part of a group that started almost 100 years ago. That's what makes our honey so special."
Always building hives
Ryan has several employees who help him keep his hives healthy and strong all year long. Like most commercial beekeepers, Ryan has had to rebuild his colonies each year. In the past 10 to 15 years, on average, most commercial beekeepers have been losing between 20% and 35% of their hives each season. The loss of forgeable land, the pesky varroa mite and extreme weather are some of the reasons colonies of bees are lost.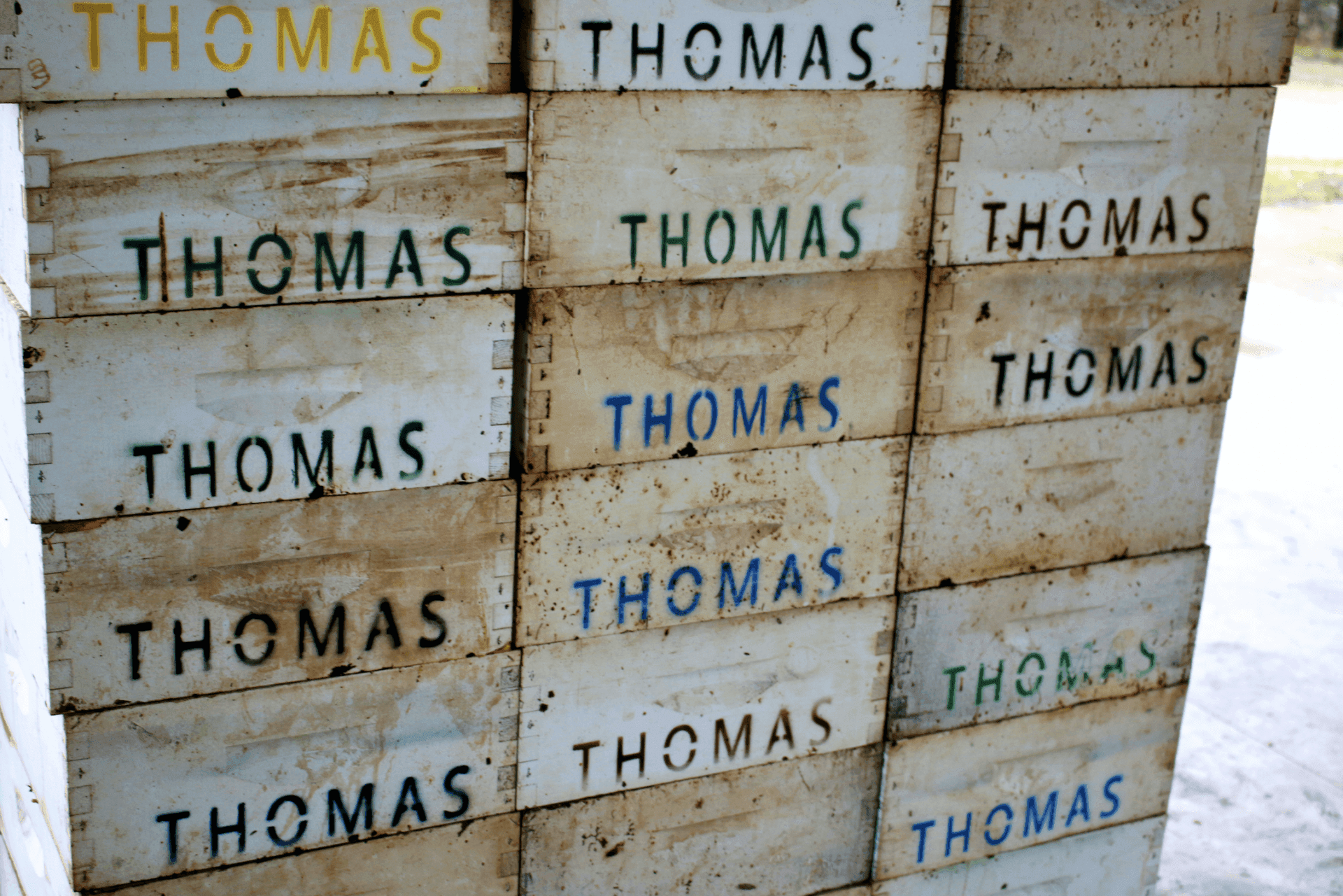 "There's been a lot of changes over the years, a lot of the monocropping (when farmers grow a single crop year after year on the same land, without rotating other crops) and that has hurt," Ryan says. "There's just not the flowers there used to be in a lot of places. Farmers have gotten really good at taking care of weeds, and weeds are a beekeeper's friend."
And like most beekeepers, Ryan is concerned with the honeybee population continuing to be as strong as it has always been.
"Without bees to pollinate so many of our crops … that's just not a position we want to be in," he says.
Which makes landowners whose properties provide the wildflowers and foliage that honeybees need in order to forage all the more valuable.
"They are so important to us; they're what makes our business," Ryan says. "Without them, we don't have a place to put our bees. We're helping them, too, by pollinating their crops and enhancing their yields. But yeah, they are essential to us, and they are one of the beekeeper's biggest assets. Most of the landowners we have, we've had for 20 years or more. We're very lucky."