Honey Grilled Shrimp
This is a deliciously sweet and citrus-flavored shrimp dish that can be served as either an appetizer or entree.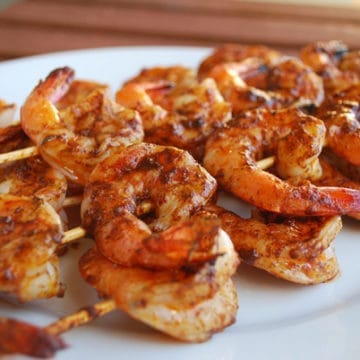 Ingredients
1/2 cup Sue Bee® Honey
1 1/2 pounds shrimp, peeled and deveined
1 cup lime juice
1 tsp white pepper
Directions
Thread shrimp evenly on wooden skewers.
Combine Sue Bee® honey, lime juice and pepper, then brush the mixture on both sides of the shrimp.
Place shrimp on grill, 4-6 inches above coals that have lost their flame, have a red glow and a thin layer of white ash.
Baste occasionally with honey mixture.
Grill 2-3 minutes on each side until shrimp are opaque.