Sbiten (Spiced Honey Drink)
This traditional Russian drink is not only the perfect way to warm up on a cold day, but its main ingredient is honey, so sign us up! Grab a blanket and your bottle of Sue Bee® honey and get ready for a cozy night in.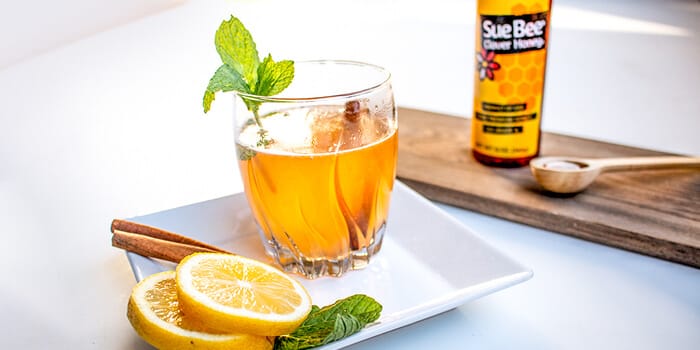 Ingredients
1/2 cup Sue Bee® honey
1/2 cup sugar
2 cloves
4 cardamom pods
3 slices fresh ginger
1 cinnamon stick
1 teaspoon lemon zest
1 tablespoon chopped fresh mint leaves
Directions
Combine all ingredients with 1 quart water in a saucepan with a lid over medium heat; bring almost to a boil.
Cover and turn off heat; steep for 15 to 20 minutes.
Strain, then reheat and serve, or refrigerate, covered, and serve cold.