Quick Whole Wheat Blueberry Muffins
Deliciously addictive!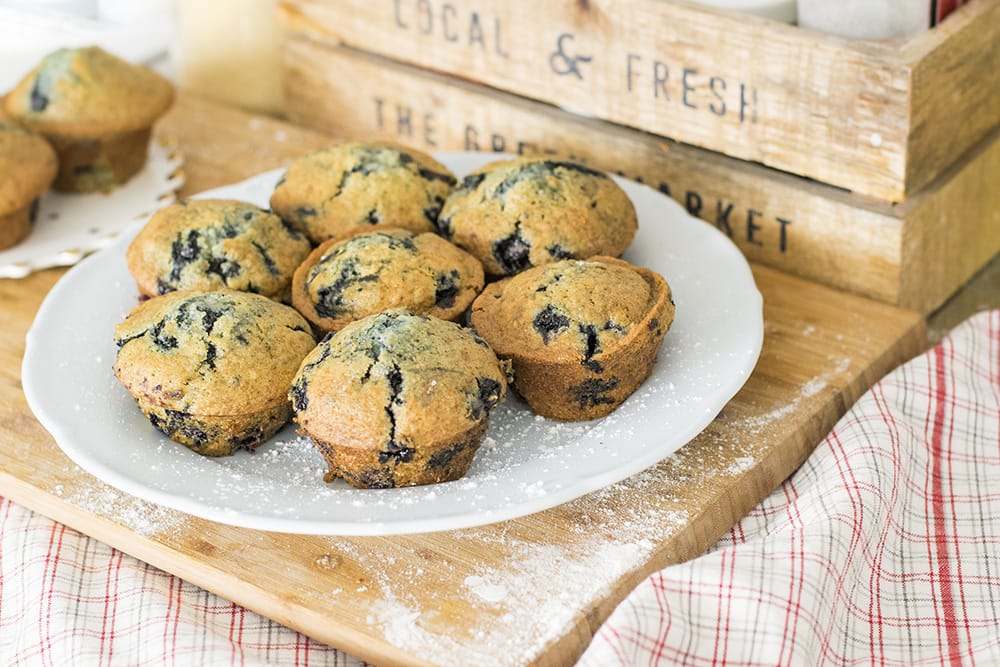 Ingredients
1/4 cup Sue Bee® Honey
1/4 cup packed brown sugar
1/2 teaspoon salt
3 teaspoons baking powder
1 cup whole wheat flour
1 cup flour
1/4 cup egg substitute
1/4 cup vegetable oil
3/4 cup skim milk
1/2 teaspoon cinnamon
1 cup blueberries
Directions
Heat oven to 400 F.
Spray muffin pan with nonstick cooking spray or line with paper cupcake liners.
Mix brown sugar and cinnamon, set aside.
Beat Sue Bee® honey, milk, oil and egg whites in a large bowl.
Stir in flours, baking powder, and salt just until everything is moistened.
Fold in berries.
Divide evenly among tins.
Sprinkle with brown sugar mixture.
Bake 20 minutes or until golden brown.
Remove from pan immediately.