Pumpkin Spice Muffins
Rich, moist, and perfectly spiced, these muffins are dessert worthy.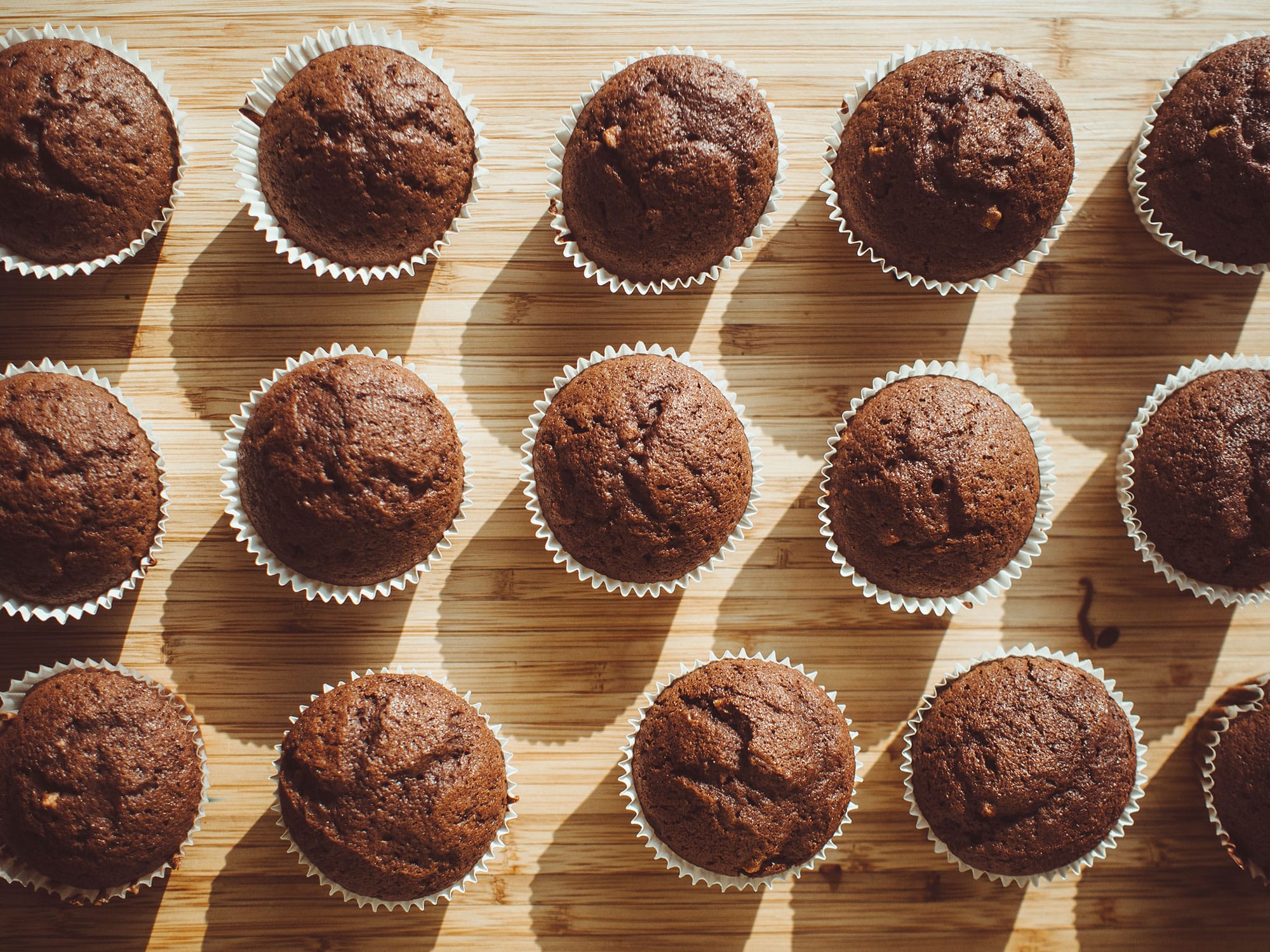 Ingredients
1/2 cup Sue Bee® Honey
1 1/2 cups all-purpose flour
1 teaspoon grated orange zest
1 teaspoon vanilla
1 egg
1/4 cup butter
1/2 cup low-fat buttermilk
1/2 cup grated carrot
1 cup canned pumpkin
1/2 teaspoon salt
1 teaspoon baking soda
2 teaspoons pumpkin pie spice
2 teaspoons baking powder
1/2 cup wheat bran
1/2 cup chopped walnuts
Directions
Preheat oven to 375 F.
Combine dry ingredients in a large bowl.
Set aside.
In a separate bowl, whisk together Sue Bee® honey, pumpkin, carrots, buttermilk, butter or margarine, egg, vanilla and orange zest.
Add to flour mixture, stirring just until moistened.
Fold walnuts (if using) into batter, gently.
Spoon batter into 12-cup muffin pan (lightly greased or sprayed with nonstick spray).
Bake for 20 minutes, or until toothpick inserted in center comes out clean.
Remove from pan and cool on a wire rack.