Honey Spice Cookies
This delicious cookie will satisfy your sweet cravings.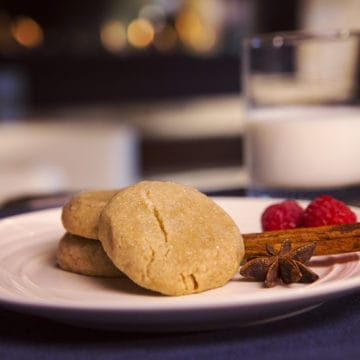 Ingredients
1/4 cup Sue Bee® Honey
1 egg
3/4 cup butter
1/4 tsp ground cloves
1 1/2 tsp baking soda
1 tsp ground ginger
1 cup brown sugar
1/2 tsp salt
2 1/4 cups flour
1/2 tsp ground cinnamon
Directions
Preheat oven to 350 F.
Cream together brown sugar and butter.
Slowly add the Sue Bee® honey, then the egg; mix well.
Sift dry ingredients together and add to the creamed mixture.
Make sure the batter is mixed well then form balls and dip in white sugar and place on greased cookie sheet sugar side up.
Bake for 7 minutes.