Grilled Corn With Sriracha Honey Butter
Corn on the cob will never be the same after you try it on the grill and cover it in our Sriracha Honey Butter. The spicy kick from the Sriracha blends perfectly with the sweet flavor of Sue Bee® honey to ensure a creamy, flavorful bite every time.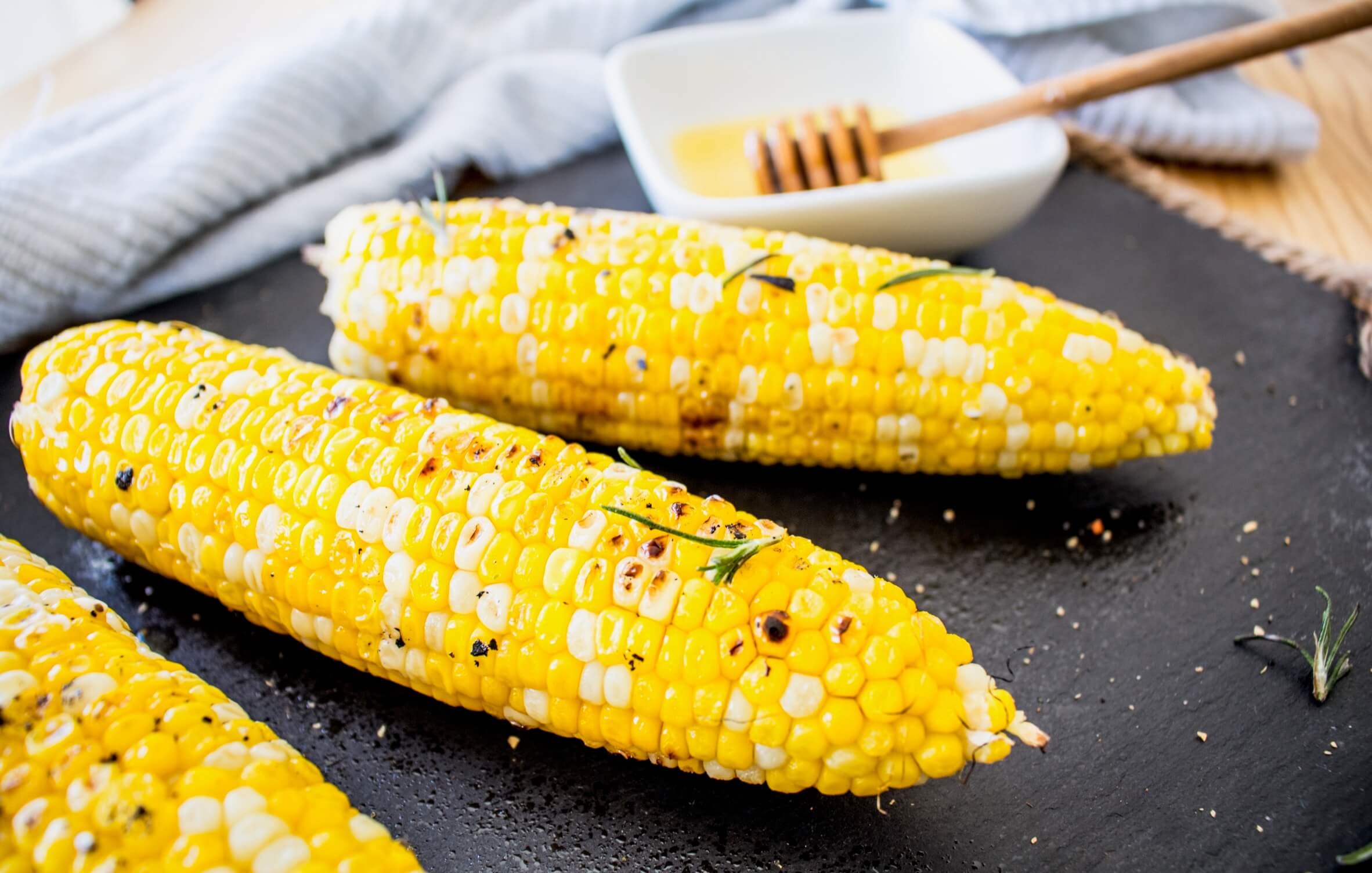 Ingredients
2 tbsp Sue Bee® honey
2 sticks melted butter
6 tsp Sriracha
5 cloves garlic, minced
4 ears of corn
Salt
Directions
Whisk Sue Bee® honey, Sriracha, salt, butter and garlic in a large bowl.
Brush sauce over each ear of corn.
Cook corn on the grill over medium heat for 10 minutes, or until slightly charred on each side.
Take corn off the grill and serve immediately.