Pasta Recipes With Honey
We all know honey as one of the kitchen's most versatile products. It can be used to sweeten baked goods, as a marinade for proteins and as a sweetener in a cup of hot tea or coffee. When it comes to pasta, though, working honey into a recipe is usually not on anyone's radar. That doesn't have to be the case any longer!
In honor of National Pasta Day on October 17, we've compiled a number of pasta recipes that use honey in some way, shape or form. For starters, our Sue Bee® Honey Patriotic Pasta Salad is a hit at Memorial Day and Fourth of July celebrations, but that doesn't mean it can't be enjoyed anytime of year!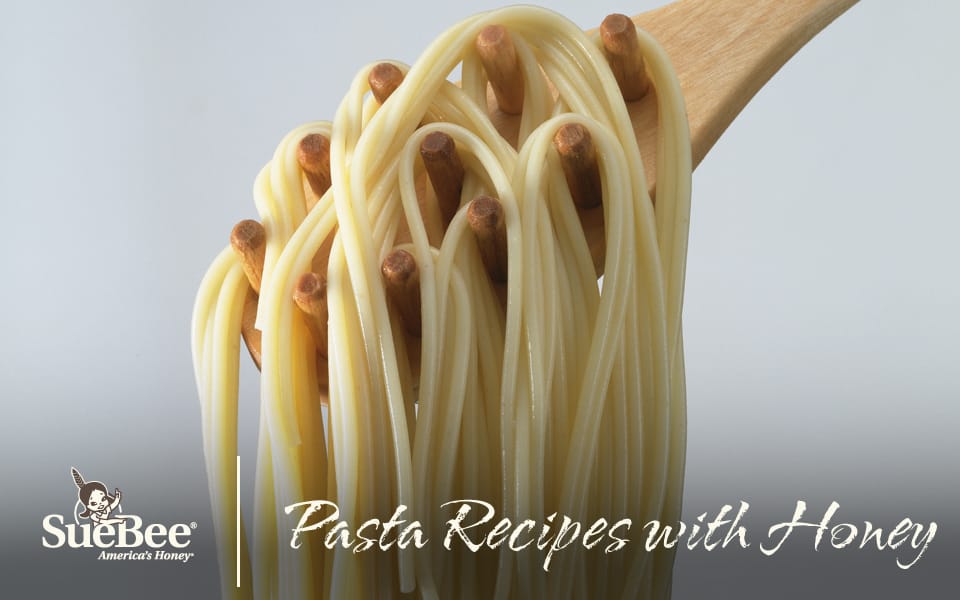 Check out this classic recipe for Spaghetti and Meatballs from No Recipes that features a pinch of honey in delicious sauce.
A tasty twist on classic mac and cheese is this Honey Mustard Avocado Mac and Cheese from Je suis alimentageuse. We recommend making our homemade Sue Bee® Honey Mustard for this one!
Pretty simple but packed with honey! This Honey-Garlic Angel Hair Pasta from Recipe Girl is one even kids will enjoy.
For the adventurous home cooks out there, there's this Honey Balsamic Chicken and Peppers from First Home Love Life.
More pasta salad recipes … this time in the form of a Spicy Mexican Pasta Salad from Mother Rimmy's Cooking Light Done Right!
Make this Homemade Spaghetti Sauce from Recipes We Love to bottle and store or even as gifts during the holidays!
This Ziti with Honey Mustard Salmon from Food & Wine is a delicious dish that fish-lovers will enjoy.
Mr. Food Test Kitchen's recipe for My Family's Favorite Casserole is sure to be a hit with your family, too!
Another salmon dish is this Penne Salmon Bake from The Cutting Edge of Ordinary.
Mel's Kitchen Cafe has a tasty recipe for Epicurean Chicken Salad with Creamy Honey Lime Dressing that's sure to be a hit.
Pasta for breakfast anyone? These Breakfast Sausage Meatballs and Rotini from Frugal Antics are fun and delicious.
Finally, this Honey Dijon Macaroni Salad from creme de la crumb is a classic macaroni salad that pairs well with almost anything!
What did we miss? Share your favorite recipes with us on Facebook, Twitter andPinterest!