It Doesn't Get More Raw Than Beek's® Honey
The name of this product may have you asking, "What exactly is a beek?" To answer your question, it's a bee geek. Or rather, it's what we affectionately call the 200+ beekeepers who make up our Sioux Honey Association Co-op. They are the fathers, mothers, daughters and sons who have dedicated their lives to producing pure, natural raw honey that families all across the country can enjoy day in and day out.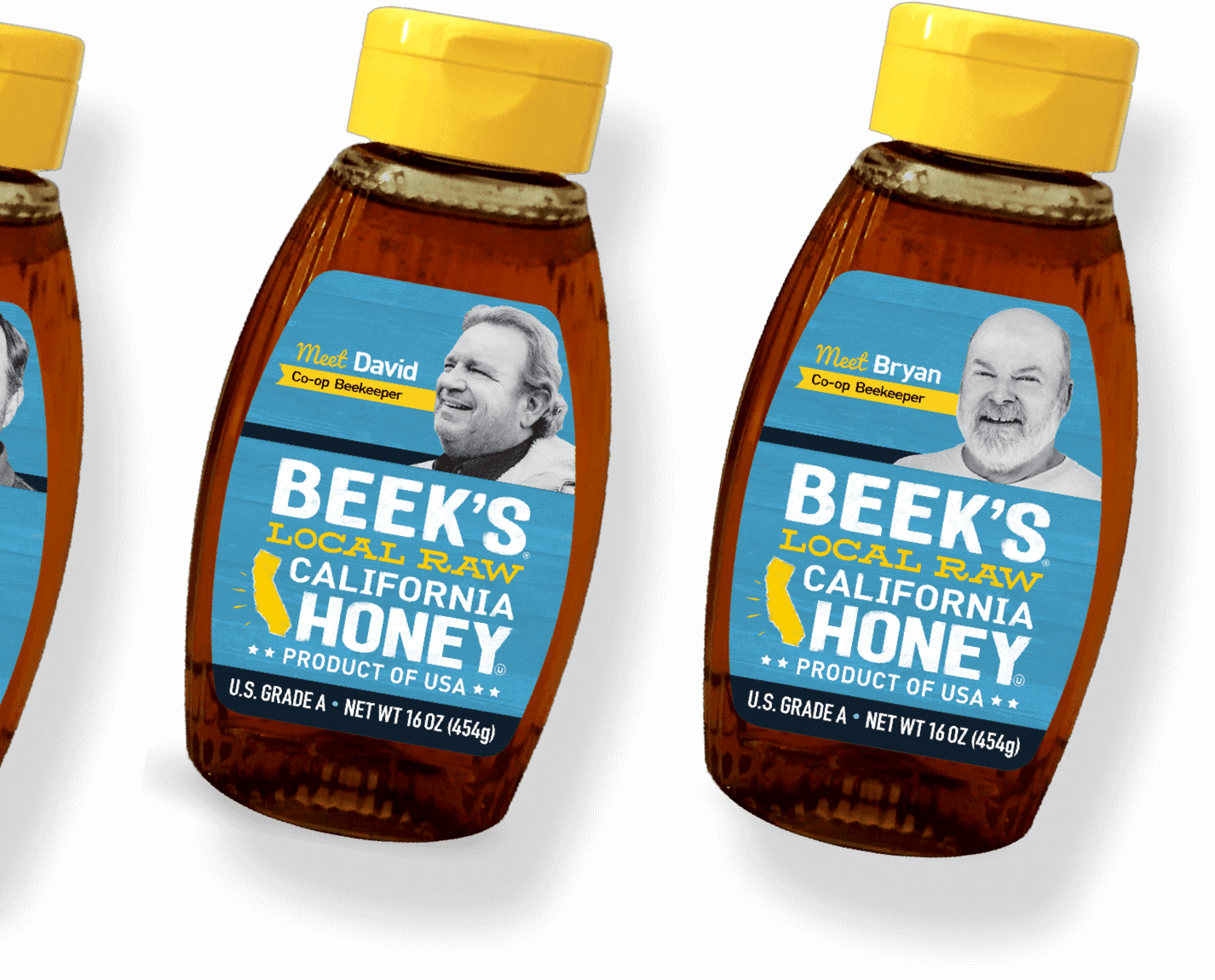 Support Your Area's Beekeepers
Every time you purchase Beek's® honey, you're also supporting the area's beekeepers and bees that pollinate the surrounding supply of fruits and vegetables. So thank you. And kudos to you.
Sioux Honey Association Co-op on Facebook
Meet Our Beeks by Region
Golden Honey from The Golden State
Beek's® Local Raw California Honey is the first of soon-to-be-many Beek's® honey options. Every bottle is sourced solely from the hives of California-based co-op members. So, from the beekeeping to the bottling, every step stays truly local.
Jim Oakley
Jim has been a member of the Sioux Honey Association Co-op since 1966. He runs a honey farm with his two brothers, Ron and John. When they were kids, their dad Tony started the family honey operation and it's been a family-run farm ever since.
Bob Brandi
Bob got into the bee game right out of college in 1973. He now owns a honey farm with his two sons and daughter, operating around 6,000 hives. On average, those hives produce 700,000 pounds of honey a year. In addition to producing honey, his bees also help pollinate his 40 acres of almonds.
Bryan Beekman
Bryan's family honey farm runs about 10,000 hives in the Fresno Country area. Bryan is a third-generation beekeeper, and he has been a member of the Sioux Honey Association Co-op since 2002. With "beek" in his name, he was a natural-born beekeeper.
David K. Bradshaw
A member of the Sioux Honey Association Co-op since 1976, David's father was an engineer on the Apollo Space Program at NASA before leaving all that behind to be a beekeeper. Today, when David isn't tending to his hives, he's engineering new gadgets to help fellow beekeepers, such as a special dolly to lift beehives.
Beek's® Local Raw Texas Honey (Coming Soon)
Honey supplied directly from the hardworking bees and beekeepers in Texas.
Beek's® Raw Midwest Honey (Coming Soon)
Honey gathered from all of our devoted beekeepers across the Midwest.
Beek's® Raw Honey (Coming Soon)
A raw blend of honey from many of our 200+ U.S. family beekeepers.
Beek Family Recipe
Easy Fried Ice Cream Sundae
Our co-op beekeeper Jane uses honey on pretty much everything – chicken, veggies, you name it. But she says it's best drizzled on top of a big scoop of ice cream. Try it for yourself. Test out this Jane-approved recipe for the tastiest sundae you'll ever have.
Make this Recipe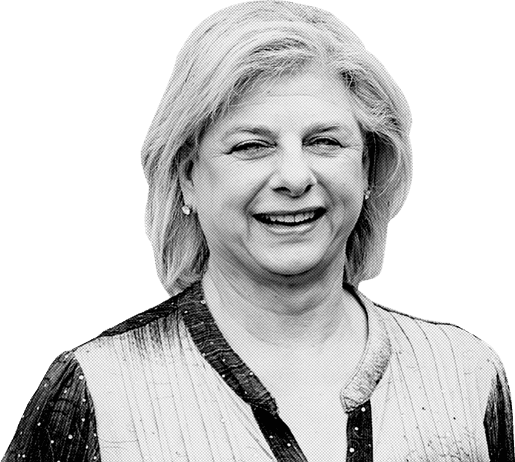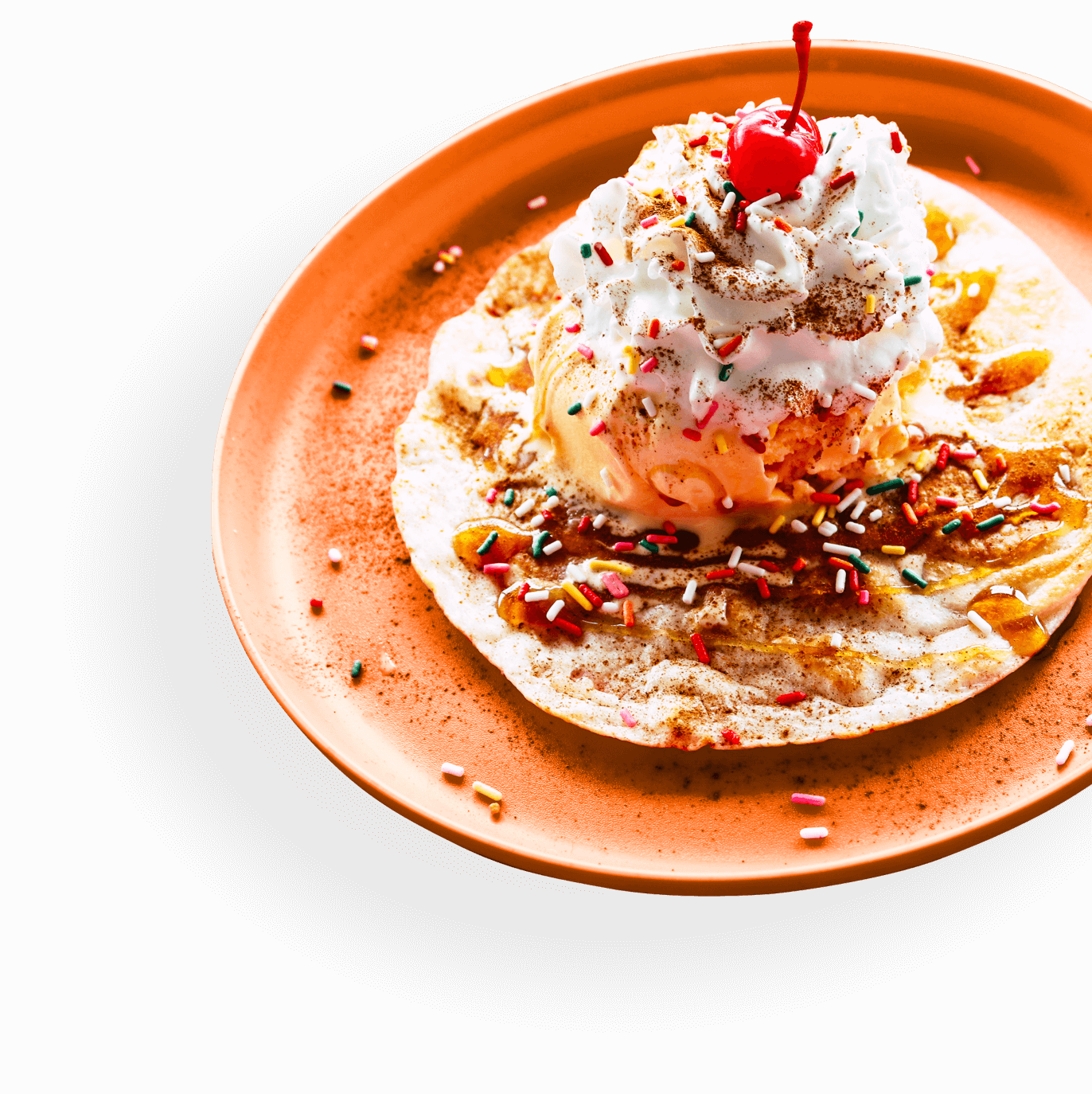 Goodbye, sugar.
Hello, honey.
Consider replacing your refined sugar with natural honey. It'll give all your recipes an added boost of moisture!