Honey-Inspired Painted Pumpkins
Create a Sue Bee® Honey-Inspired Work of Art!
It wouldn't be Halloween without pumpkin decorations!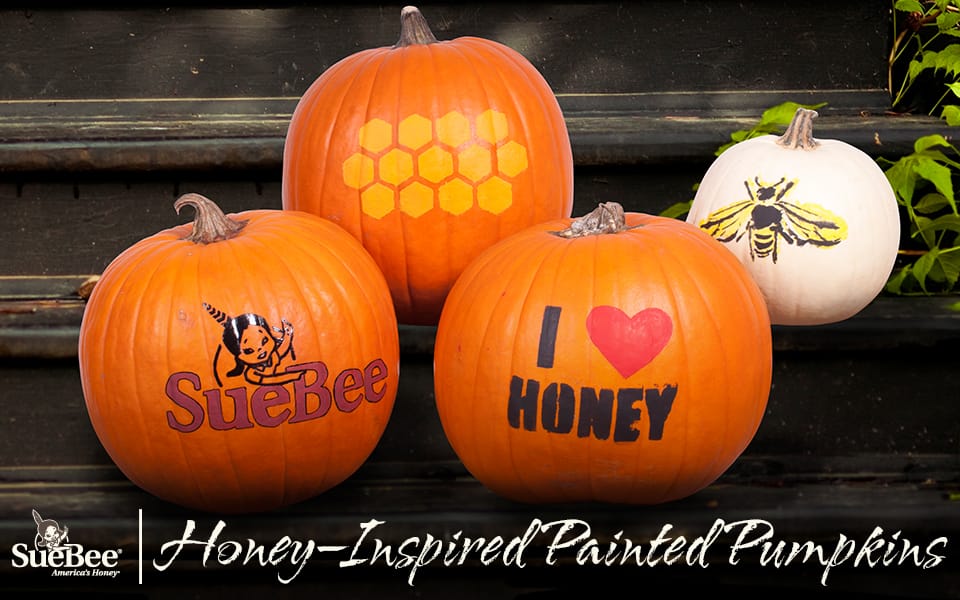 If you want to skip out on the mess of carving but still want to get creative, paint your pumpkins using any of our honey-inspired images below. Click the images to download the PDF file. After printing, carefully trace along the edges of the images/patterns with a black marker before filling in the lines with paint.
Be sure to check out our Honey Bottle Halloween Costumes, too!
Share your painted pumpkins with us by uploading a photo to our Facebook page or tagging us on Twitter  and Instagram using @SueBeeUSA!