Honey Egg Hair Mask
As warm weather arrives and summer approaches, our desire to spend time outdoors surges. Soaking up the sun, getting some vitamin D, it couldn't get any better, right? As great as the sun feels on our skin, sometimes it leaves our hair feeling frizzy and dry. Start using our honey mask to help prepare your hair for the summer ahead!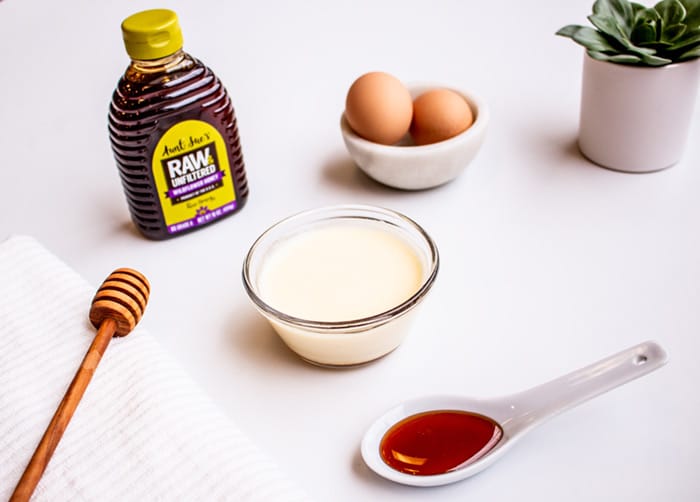 What you will need to make this is 1 tablespoon of Aunt Sue's® Raw & Unfiltered Honey, 1 egg and 2 tablespoons of mayonnaise.
First, whisk the egg in a small bowl until it becomes frothy. Then, mix in the honey and mayonnaise until all ingredients are evenly combined. Apply the mask to wet hair and let it sit for 15 minutes. Rinse your hair first with water, then lather with shampoo and rinse again.